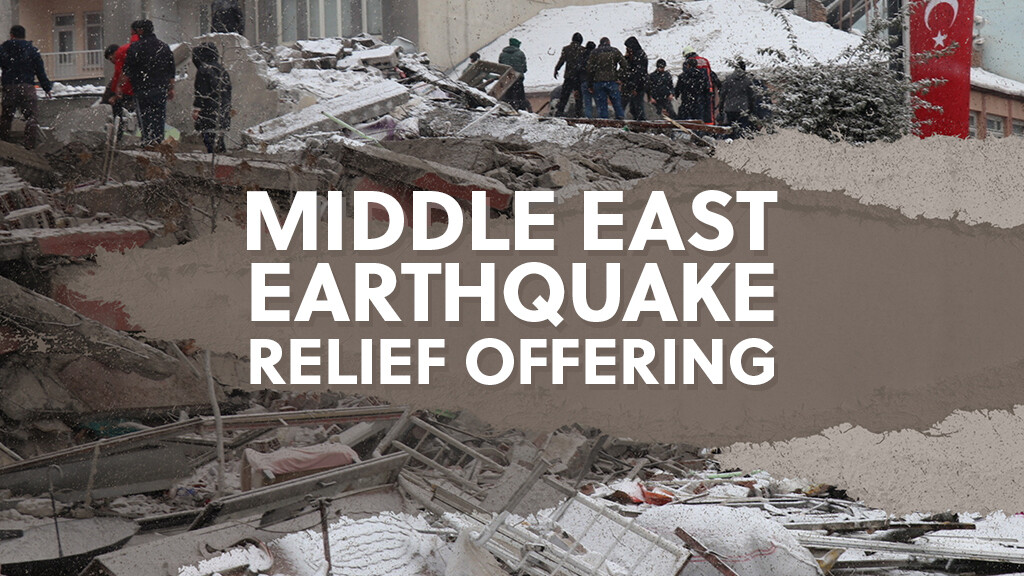 On February 6, 2023, two major earthquakes rocked southeast Turkey and northwest Syria. More than 20,000 people have been killed and tens of thousands injured. Tragically, the numbers are expected to rise as workers continue to remove debris and excavate flattened buildings.
While waves of international search and rescue teams are pouring into Turkey, humanitarian aid has been slow in reaching Syria, a country ravaged by a decade of civil war. Local volunteers are the only ones searching through Syria's mountains of debris and rubble, often using their bare hands.
One of Grace Chapel's ministry partners, Jossour ("Bridges of Hope" in Arabic) serves pastors and church leaders throughout the Arabic speaking world. One Syrian pastor said, "It has been easier to live through 12 years of civil war and bombing than 1 day of the earthquake."
Our special offering will allow Jossour to distribute humanitarian aid and relief to churches in and around Aleppo in northwest Syria. Local Syrian pastors and church leaders will be Jesus' hands and feet, coming alongside their neighbors with food, medical supplies, blankets and other kinds of assistance.
---