Baptism is an outward expression of an inward decision to follow Christ, and a powerful response to His call on our life. Being baptized doesn't mean you have your faith all figured out; it just means that you've committed to taking more steps toward Jesus, and seek to honor Him with your life.
It's really a celebration: a chance to show family, friends, and the local church "Yes! I've decided! I will follow Christ!" If you're interested in baptism, check out the baptism dates below. All candidates must attend a baptism class to be eligible for baptism.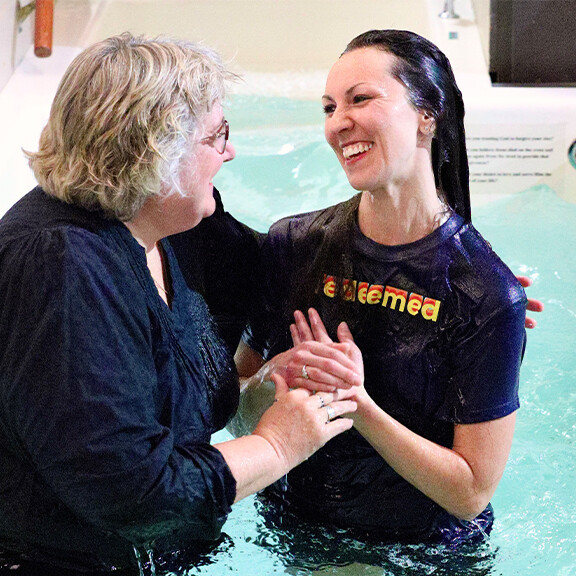 Required Explore Baptism Class
Classes and baptisms are conducted four times a year: summer, fall, winter, and spring. Classes are held for all campuses over zoom at 7pm.
Upcoming Explore Baptism Classes:
August 22, 2023 - Outdoor Baptism
Outdoor baptism located at 18 Cutting Lane, Burlington. Service to begin at 4:30 pm
Monday, October 2, 2023 (for baptisms on October 29, 2023)
Monday, January 8, 2024 (for baptisms on January 28, 2024)
Monday, April 22, 2024 (for baptisms on May 12, 2024)

Please fill out the form below and someone will be in touch soon with further information.
Questions about baptism? Contact Ruthie Seiders at