Baptism is an outward expression of an inward decision to follow Christ, and a powerful response to His call on our life. Being baptized doesn't mean you have your faith all figured out; it just means that you've committed to taking more steps toward Jesus, and seek to honor Him with your life.
It's really a celebration: a chance to show family, friends, and the local church "Yes! I've decided! I will follow Christ!" If you're interested in baptism, check out the baptism dates below. All candidates must attend a baptism class to be eligible for baptism.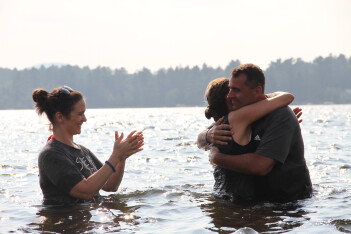 Next Baptism:
Upcoming dates TBD

Please select your campus below for sign up and information on the mandatory baptism class. If your campus does not have a determined baptism date, you can still sign up and receive information about baptism on your campus.
Questions about in-service baptisms at any of our campuses? Contact Jacqueline Turner.