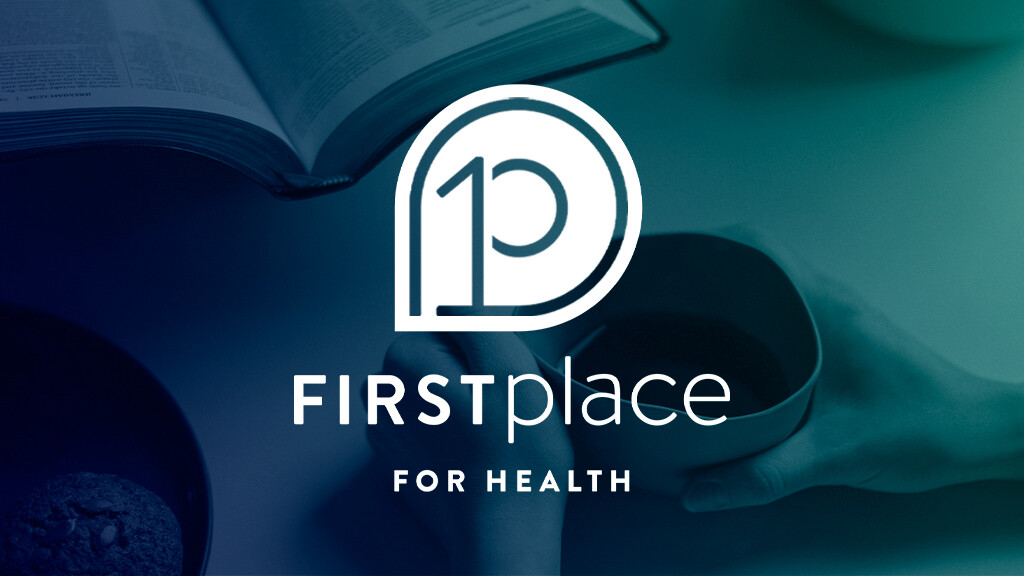 Be Free created for First Place for Health, will teach you that freedom is neither perfection nor permission. The trouble isn't in the systems; it's our pursuit of perfection within them. Perhaps you've followed a plan and lost weight, but the minute you're not perfect with food you return to old habits and start gaining weight. Perfection bears down on our will and offers us only two choices: eat perfectly, or live like a failure with little self-control. Freedom offers so much more than the chains of perfection. Join us as we lock arms and travel this freedom terrain together.
When we're through, we'll boldly be able to state, "I know the truth, and the truth can set me free." This study is a revised version of a previous release.
This First Place for Health Bible study contains 12 weeks of daily study to help you put Christ in first place, as well as weekly Live It Trackers to document your progress. Also included is an inspirational download by Vicki Heath about moving from fear to freedom in our relationship with food. One week of menu plans with recipes and detailed nutrition information are included.
Meeting virtually on Monday's 1:30 to 3:00pm
On April 10th, 2023, we will start A New Beginning
Here is a bit of info. on the upcoming study: A New Beginning, a First Place for Health Bible study, A New Beginning, offers inspiration and motivation to help you deal with any issues of insecurity or failure—especially as they relate to meeting your weight-loss goals. When times get tough and things are off track, it is easy to allow disappointment to lead you to abandon your aspirations for living a life in balance. However, you can learn to cope with setbacks and regret in a way that pushes you toward success instead of dragging you down! A New Beginning will help you explore key scriptural principles to help you stand strong in your commitment to live the life God is calling you to live—a life of obedience, balance and victory!
For more info and zoom links, contact Marilyn Bullock.
---