Staff Directory
Filter By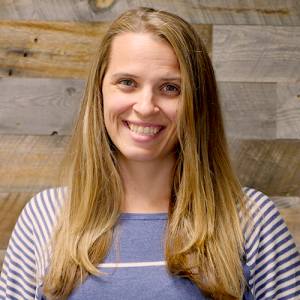 What are your responsibilities here at Grace?
I have the privilege and honor of hanging out with 6-12th graders…and, on occasion, hurling dodgeballs at them, which is very therapeutic for everyone involved since they usually return the favor. But what I love the most about being in youth ministry is getting to know these students, meeting them wherever they are and then loving them too much to leave them there. It's what God does for me every day and I'm ecstatic to have the opportunity to do it for our students.
What did you do before coming to Grace Chapel?
What didn't I do? Camp counselor, bookstore student manager, media technician, dog-sitter, cake decorator, EMT, ambulance driver, barista, wedding videographer, police officer, and student ministry associate, etc. But through it all, youth ministry has been my primary passion, profession and always my calling. That never changed… I was the one who kept changing. As God continues to work in me, I look forward to stepping aside and seeing the work He's going to do in this place.
Personal stuff?
I love films and I love to film, so I spend a lot of time not just watching movies, but appreciating everything about them from acting and music scores to camera angles and lighting. I also enjoy painting, writing, playing my guitar, as well as getting outside to go hiking, play ultimate frisbee (best sport ever, next to rugby), go kayaking and travel.
Interesting Facts
I was adopted from Wisconsin at birth and grew up in RI; I lived in Scotland for a short time and play in a Scottish Highland Pipeband as a drummer; being tased and pepper-sprayed hurts…a lot (so, kids, make good decisions); I have met and had a (very short) conversation with Jimmy Fallon in person. He's one of my favorite TV personalities and I actually use a lot of his material for stuff in student ministry; and the only hot beverage I drink is (Starbucks) hot chocolate.
Favorite Bible Verse:
Philippians 2:12b-13