Staff Directory
Filter By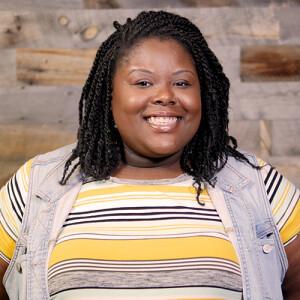 Jacqueline Turner
Outreach Specialist, Global and Regional Outreach
office: 781-862-8351 x143
jturner@grace.org
What are your responsibilities here at Grace?
I assist our pastors and Grace Chapel's amazing local, global, and regional partners with Outreach planning and projects.

What did you do before coming to Grace Chapel?
Before coming to Grace Chapel, I received my M.A. in Missions at Oral Roberts University in Tulsa Oklahoma. Over the past nine years, I have had the opportunity to work and volunteer with dynamic organizations such as; Youth at Heart, the Impact Movement, Metro World Child, Youth with a Mission, and Center for Student Missions.

Personal stuff?
I am passionate about local missions and lead a group of volunteers once a month to serve with nonprofit/ministries in the city of Boston and Cambridge dedicated to reaching the marginalized. I also love singing with my church's worship team, hanging with friends in downtown Boston, reading classic African American fiction, and writing short stories.

Interesting Facts:
I am the youngest of 9 and have over 25 nieces and nephews, including great nieces and nephews.
Favorite Bible verse:
Therefore, go and make disciples of all the nations, baptizing them in the name of the Father and the Son and the Holy Spirit. Teach these new disciples to obey all the commands I have given you. And be sure of this: I am with you always, even to the end of the age." -Matthew 28:19-20