Staff Directory
Filter By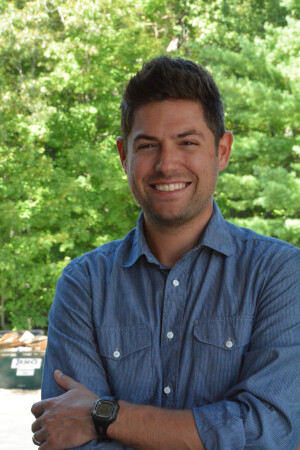 Dave Ripper
Lexington Campus Pastor; Pastor, Young Adult Ministries
office: (781) 862-8351 x 121
daveripper@grace.org
Dave Ripper has been serving as the Lexington Campus Pastor since January 2015 and as the Pastor of Young Adult Ministries at Grace Chapel since September 2011. His primary role as the Young Adults Pastor is to provide pastoral and programmatic leadership to the Fire ministry for college students, graduate students, and young adults in their 20's and 30's. Additionally, he helps lead our Sunday evening service, GC@Nite, teaches Discipleship courses, and serves on the Life Community team.
Dave hails from the Greater Pittsburgh Area and most recently came from Denver, Colorado. He received his Bachelor's Degree in Christian Thought and Communication from Grove City College in 2006, and his Master of Divinity from Denver Seminary in 2010. In 2007, he married his high school sweetheart, Erin, who works as a child and family therapist. The Rippers reside in East Arlington with their yellow lab, Howdy, and love to scheme ways to travel anywhere they can.
What are some interesting facts about you?
Favorite book is… Anything by Dallas Willard or Chaim Potok
Favorite movie… It's a tie between the best two movies ever made: Braveheart and Dumb & Dumber
What do you enjoy doing for fun? My wife and I love to explore Boston and New England, read, run on the Minute Man Bike Path, hike, work on photography, host people at our home for dinner, cheer on the Pittsburgh Steelers (not so much Erin), and take our dog Howdy to Spy Pond and Wingaersheek Beach.
Blog: daveanderin.tumblr.com