Staff Directory
Filter By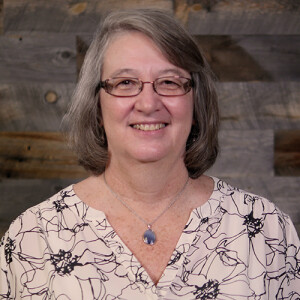 Dana Baker
Pastor, Social Justice and Multicultural Ministry
office: (781) 862-8351 x 135
dbaker@grace.org
With over 20 years of experience in urban and multicultural ministry in Greater Boston, both as a lay leader and in vocational ministry, Dana's heart for racial reconciliation and church partnerships makes her uniquely qualified to lead this growing dimension of our ministry.
For the past eight years Dana has been working with Pastor Bryan in helping to launch, as part of A New Day of Grace, a new church partnership network called Greater Things for Greater Boston. Approximately 40 churches have been coming together for united prayer, deepening relationships and missional partnerships.
In September of 2005, Dana was asked to lead a new Multicultural Church Initiative which seeks to intentionally respond to the growing multicultural population of Grace Chapel and the region. Although Grace is still predominantly a Euro-American congregation, we estimate that over 30% of our congregation is from other cultural backgrounds, including significant numbers of emigrants from almost all of the continents, as well as 2nd and 3rd generation Americans who trace their roots to non-European countries: Asian, African American, African, and Caribbean, Hispanic/Latino, and Multi-ethnic. Each week, it seems, God continues to draw new people from a broad diversity of cultural backgrounds, so it is our hope and desire that this diversity will continue to grow in the future.

Raised in Oklahoma, Dana graduated from Rice University in Houston, Texas with a degree in architecture. Prior to joining the staff at Grace Chapel, Dana practiced architecture for twenty years before feeling called to vocational ministry. She also volunteered as a lay leader for many years in a wide variety of urban ministries in the city of Boston, such as Christians for Urban Justice and Habitat for Humanity. She has a Masters of Divinity degree from the Center for Urban Ministerial Education, the Boston campus of Gordon-Conwell Theological Seminary. She was ordained by Grace Chapel in June of 2017.

Dana resides in Medford with her husband Ron. She has two young adult children – Tim, a graduate of Calvin College in Grand Rapids, Michigan with a major in media & film production, and Melissa, a graduate of Gordon College in Wenham, MA and the University of New England with a masters degree in social work. Their favorite activity as a family is the time that they spend at Ocean Park in Maine each summer, where reading, games on the beach and even an occasional swim in the frigid Maine waters provide an important opportunity for rest and relaxation, family and friends.