Staff Directory
Filter By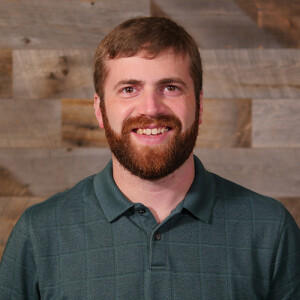 Adam Rowe
Pastor of Student Ministries, Wilmington Campus
office: (781) 862-8351 x 137
arowe@grace.org
What are your responsibilities here at Grace?
I get the privilege of shepherding middle and high school students through a difficult and important time of transition in their lives. I spend time with students, getting to share the joys and difficulties of life and adolescence with them. I also recruit and train other adults who are passionate about seeing students grow and meet Christ. Together our team encourages middle and high school students to follow us as we follow Christ. I love what I get to do!
What did you do before coming to Grace Chapel?
I graduated from Gordon College with a Bachelors in Youth Ministry in 2004 and took a job out of college at a Church in Sacramento, California. I spent the next 8 years doing student ministry in California, before deciding with my wife to come home to Massachusetts and join the community at our Wilmington campus. I graduated from Western Seminary in 2014 with a Master of Divinity. I've been at Grace since 2012, and hope to be here for a long time!
Personal Stuff?
I was born in New Hampshire, but grew up on Cape Cod. I loved growing up on the Cape and have always missed the ocean when I'm away from it. I am married to my best friend, Liz, and have two cats and a dog. I love reading, swimming, airsoft/paintball, video games and generally anything that has a bit of danger involved! I also love all Boston sports and have enjoyed watching multiple championships with other Bostonians since coming home!
Favorite book(s): "Ender's Game" by Orson Scott Card, "Hitchhikers Guide to the Galaxy" by Douglas Adams, "Lord of the Rings Trilogy" by J.R.R. Tolkien
Favorite movie: "Willow!" (My brothers and I watched this over and over as kids...)
Favorite sport(s): American Football, Baseball and Swimming
Other favorites: Chinese food, Swedish fish, French toast, and long road trips!
Next on my Bucket List: See a great white in the wild and in the water (from a cage preferably).
Favorite Bible verse: John 10:10