Staff Directory
Filter By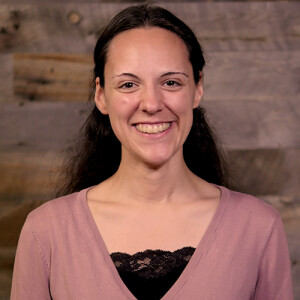 Maria Kakolowski
Ministry Team Coordinator, Community, Discipleship, and Lexington Campus
office: (781) 862-8351 x 140
mkakolowski@grace.org
Maria Kakolowski is the Ministry Team Coordinator for Grace Chapel's Discipleship and Life Community ministries (including Fire), as well as the administrator for the Lexington campus.

What are your responsibilities here at Grace?
I assist staff and lay leaders in the Discipleship and Life Community, as well as Lexington campus events and planning. This means that I often serve as a point of contact for registrations, room reservations, publicity, and scheduling in these areas. Many of the emails for Discipleship Courses, the LC Leaders Link, and other mass communications come through my computer; I maintain a number of pages on the GC website; and I assist in the layout and production of brochures and flyers for the ministries that I support. I also support our Encounter with God, Soul Care, and summer camp ministries.

What did you do before coming to Grace Chapel?
After graduating from Messiah College in Pennsylvania, I spent 2 years teaching middle and high school French in Virginia, then moved back home to Massachusetts, where I worked as an Administrative Assistant and Scheduler for a home health care agency.

Personal stuff?
I live in Wakefield with my husband Nick, whom I met while camp counseling at a Christian summer camp. My hobbies include swing dancing, language study, and puzzling.