Staff Directory
Filter By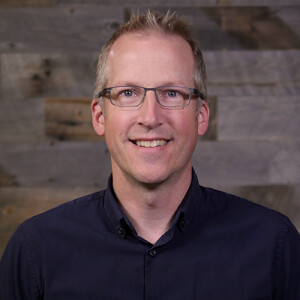 Jared Willey is the Communications Director for Grace Chapel, where his primary role is to provide leadership in the area of communications and marketing for the church's various ministries, events, and activities.
So what is your responsibility here at Grace?
I work with pastors, ministry leaders, and volunteers at both of our campuses to help them "get the message out." On any given day, I could be helping develop a promotional strategy, shooting a video, writing copy, designing a graphic, or creating a print marketing materials.
So you work mostly with the pastors and staff?
In a way, yes. Most of my week is spent helping our staff get better at the communications and marketing part of their job, and overseeing our many communication channels: Inside Grace and e-News, the church's web site grace.org, social media, advertising, our app, and PR. I also really enjoy working with the Worship Arts and Media Team on some of the creative elements that are part of our worship services.
What did you do before coming to Grace Chapel?
I spent 20 years in the field of marketing in the technology and financial services sectors. I also took a couple of years off as a stay-at-home dad with my kids when they were young.
Personal stuff?
I've been married to Tracey for almost 25 years, we have two kids, I'm a Gordon College graduate with a degree in English, and I live in Burlington. I'm also a mediocre but enthusiastic tennis player, and play in various leagues throughout the year.
What are some interesting facts about you?
Favorite book is... A Prayer for Owen Meany
Favorite movie is... This is a tough one. It's between Star Wars and Rocky.
Favorite recent movie? The Way.
Favorite sport? Tennis, both watching it and playing it. I could watch a lot of baseball, though, too.
One random thing? my first car was a 1969 VW Beetle. You learn a lot about life and faith driving a car with no heat, no gas gauge, and no seat belts.
Favorite scripture? Micah 6:8. This is the Message translation:
"But he's already made it plain how to live, what to do,
what God is looking for in men and women.
It's quite simple: Do what is fair and just to your neighbor,
be compassionate and loyal in your love,
And don't take yourself too seriously—
take God seriously."
I also blog about church communications stuff at https://www.jaredwilley.com