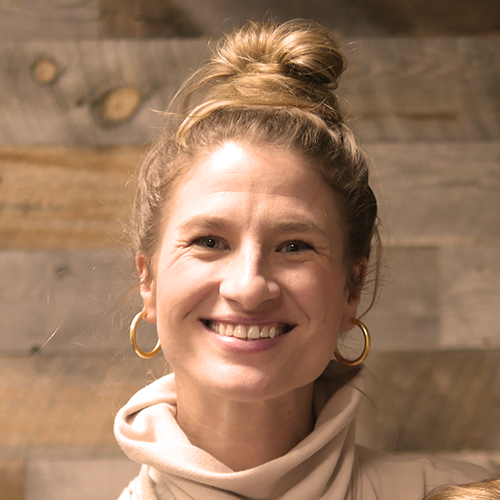 Leah Knight Breton
Pastor, Digital Ministry
Office: (781) 862-8351 x 116
What are your responsibilities here at Grace Chapel?
I serve as the Pastor of Digital Ministry here at Grace. This means I have the privilege to lead our efforts in building a state-of-the-art digital ministry that will enable us to reach, disciple and mobilize more people than ever before in our history. I work with a growing team of incredible people using their unique gifts to the serve!
What did you do before coming to Grace?
I have been serving at Grace Chapel since 2006. I was a student at Gordon College pursuing a bachelor's degree in Youth Ministries and Biblical & Theological Studies when I began volunteering in the high school ministry. From there I went on to receive a Masters of Arts in Theology from Gordon-Conwell Theological Seminary. I came on staff in 2010 working in a part-time role with our students. In 2013 I began serving full-time as the High School Pastor and in 2017 stepped in to lead our entire Student Ministry at our Lexington campus. In the spring of 2020 I made the surprising (mostly to me!) transition to serving in my current role as we pivoted to meet people as a church in the digital space. While I no longer oversee our ministry to students, I continue to be just as passionate about including young people as contributing members in the life of our church.
Personal stuff...
I came to know Jesus in the 10th grade at a church in Pembroke, MA and that changed the trajectory and purpose of my life forever. I have a great longing to experience more freedom and joy in Christ and I desire to share that journey with others in our church community and especially with those beyond the walls of our church.
I was born and raised in coastal Massachusetts, so I love the beach, Boston sports teams and the great city of beantown. I am also known for my slight addiction to dark coffee and green smoothies. I love reading books about theology and catching up on the latest reality show I'm into (no judgment please). I live on the north shore with my husband, Andrew; our toddler daughter, Lake; our cat Harley; and our goldendoodle, Simba.