Quarterly Reports & Financial Transparency
Financial Stewardship
In a continuing effort to keep the congregation regularly updated on our finances, please find our first quarter results for our current fiscal year below. As a reminder, to achieve the ministry programs we have planned for this year, we had budgeted a 5% increase in general fund giving in FY24 over FY23. Please know that we are so grateful for the generosity and faithfulness of the congregation as you – the people of Grace – continue to faithfully pray, serve, and give. Please pray that we might achieve our annual budget goals so that we can do everything that our great God has planned for us to do in greater Boston and beyond.
FY24 Q1 YTD Results
Unrestricted Contributions
For the first quarter of FY24, unrestricted contributions have been underperforming both from budget and the prior year. At three months into our fiscal year, we are already showing a budgeted contributions shortfall of -$132,115. Q1 total unrestricted contributions were down from budget (-7%) and last year (-2%.) We always look forward to September when church is back into full swing, and it is our prayer that giving increases and matches the budget expectations that we planned for this current fiscal year.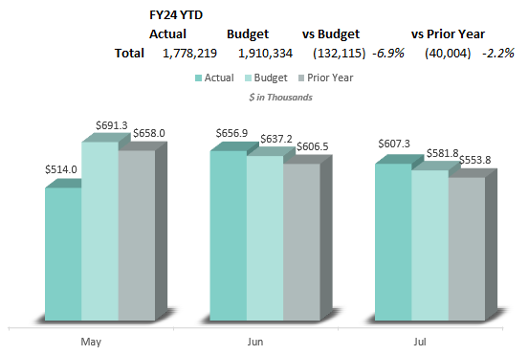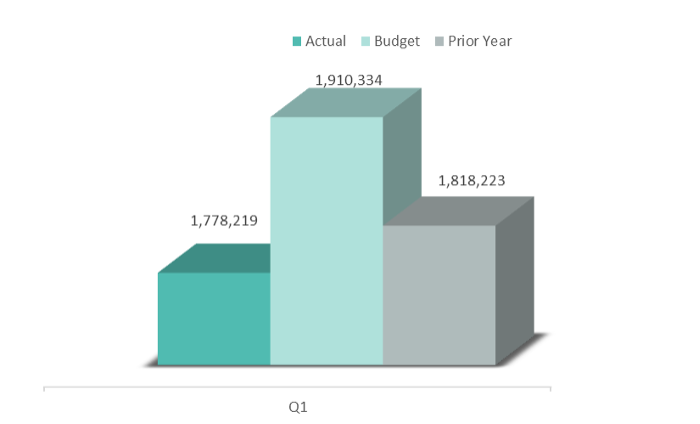 If you have any questions regarding this financial information – please do not hesitate to reach out to the following:
Mark MacDonald, Executive Pastor

Kurt Drescher, Pastor of Stewardship

Courtney Daniel, Director of Finance

Curious about how we ended FY23? Check out our 2023 Annual Report.