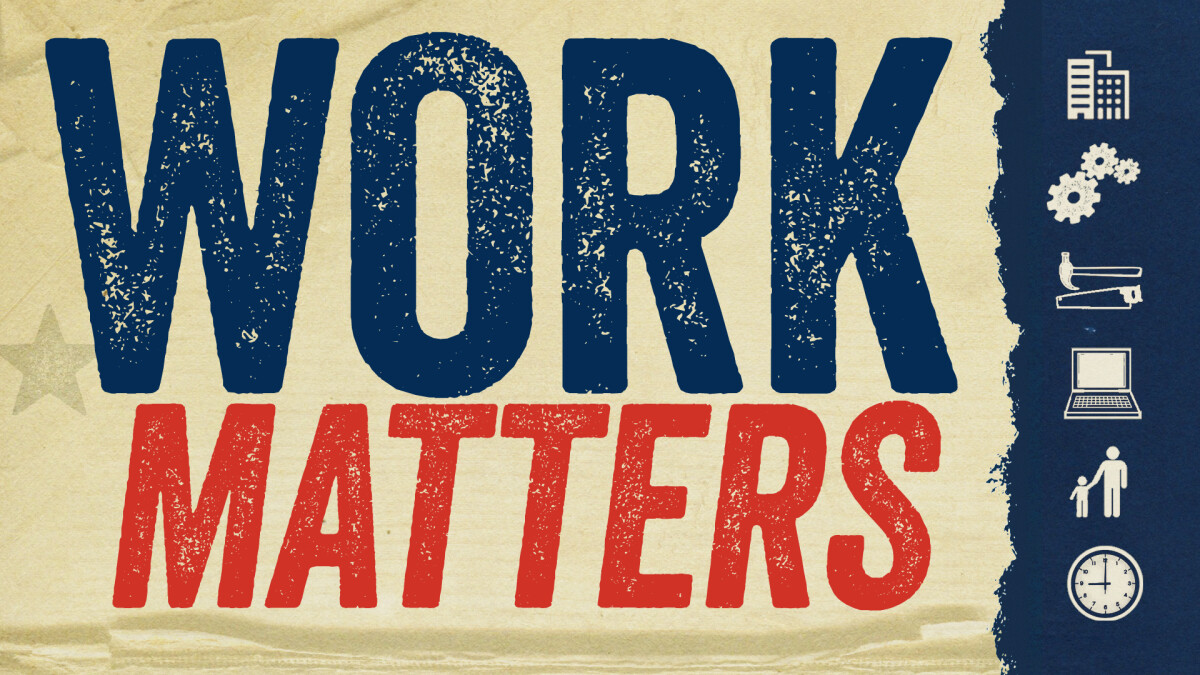 Work Matters
Every Sunday, from 04/23/2017 to 06/11/2017, 9:15 AM - 10:15 AM
A Pillars discipleship course facilitated by Tony & Karen Svarczkopf
No registration needed; all are welcome to attend this course.
Too often, work is compartmentalized from our faith, and yet most of us spend a third of our time working. Being a Christian in the workplace has to mean more than having a Bible on our desk, verses on our wall, or evangelizing our coworkers. This will be an interactive class, exploring ways we can glorify God, deepen our faith, and bless our communities through our work. (Suggested Reading: Every Good Endeavor by Tim Keller and Kingdom Calling by Amy Sherman).
April 23 - INTRODUCTION: Let's Talk About Work
April 30 - CREATION: Work Was Created as a Blessing
May 7 - FALL: Work Is Broken
May 14 - NOT MEETING - HAPPY MOTHER'S DAY!!
May 21 - REDEMPTION: Work Can Be Worship
May 28 - CONSUMMATION: Work Will Be Fulfilled
June 4 - APPLICATION: What About My Work?
June 11 - SABBATH: What About Rest?