Kidstown Volunteer Training | Wilmington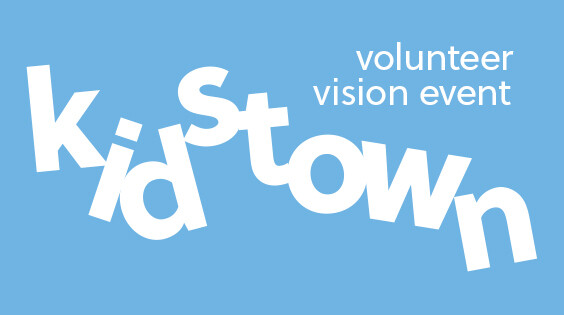 Kids Ministry is one of the most dynamic places to volunteer in the church. With age and developmental ranges from babies to preteens, we see so much growth and so many changes. Many children build lifelong faith foundations and, for the first time in their lives, begin to understand that they belong in a community of Jesus followers. What an honor and a gift that we, as volunteers, get to be a small part of that!!
In preparation to launch another wonderful year with our kids and their families, we will be having a volunteer training on Sunday, Sept 11th 12:30-2pm, pizza lunch provided.
This year our elementary classrooms (K/1, 2/3, 4/5) will be open at the 9:15am hour. We currently do not have enough volunteers to run an elementary program at the 11:15am hour. The shift to the earlier hour was made in conjunction with our Middle School Ministry; they will also be meeting at the first service hour. Our Toddler and PreK classes will be open both hours.
Please register to let us know you are coming.