Fill The Bus | Donations for Catie's Closet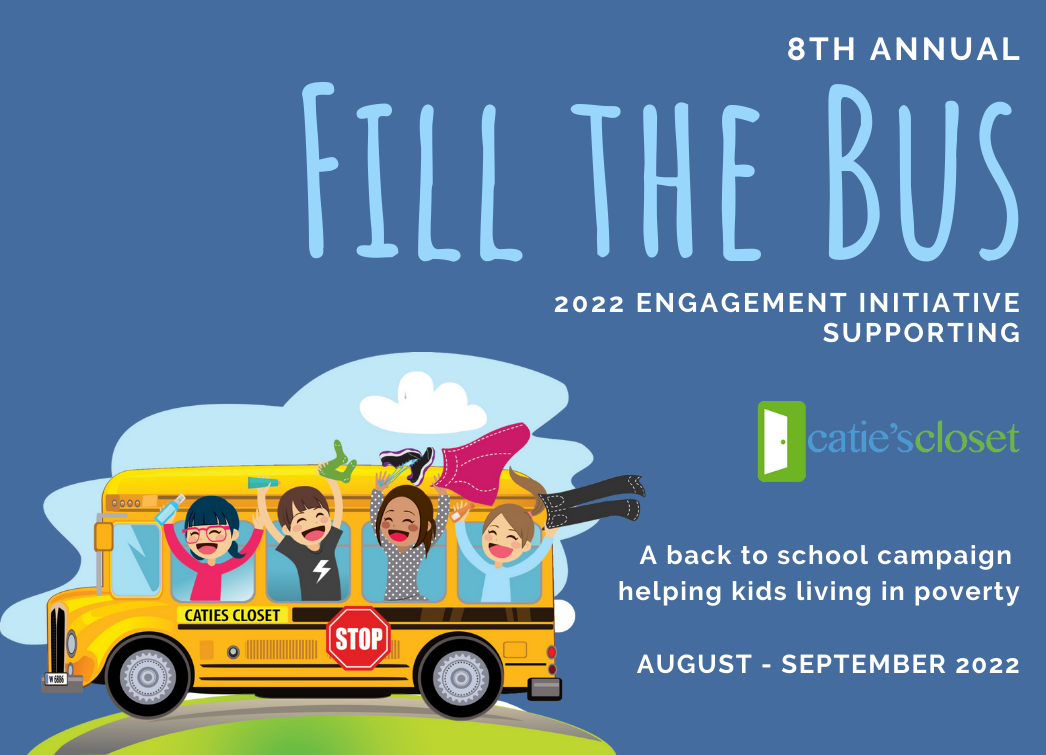 Our Grace Chapel Boston Project Team has been working with Boston Project and Tech Boston Academy located in their neighborhood to collect clothing, toiletries, and school supplies to fill Catie's Closet located in their school for students in need. Grace Chapel is holding a "Fill The Bus" drive in August collecting gently used boys' and girls' clothing for ages kindergarten through high school, new socks and underwear, new toiletries and school supplies. There will be several Catie's Closet boxes in The Common Room (just inside the main doors at the Lexington Campus) August 7, 14 and 21. We are so thankful for the generosity of our congregation!
This is a church-wide event, but items should be dropped off at the Lexington campus.
Items to donate:
New & gently used clothing - youth sizes 4-20 & teen sizes XS-3X
T-shirts
Long sleeves
Sweatshirts
Sweatpants
Pants
Shorts
Leggings
Coats
New full-sized toiletries - youth and teen products
Shampoo
Conditioner
Body wash
Deodorant
Toothpaste
Toothbrushes
Shaving cream
Razors