Student Ministry Pool Party | Foxboro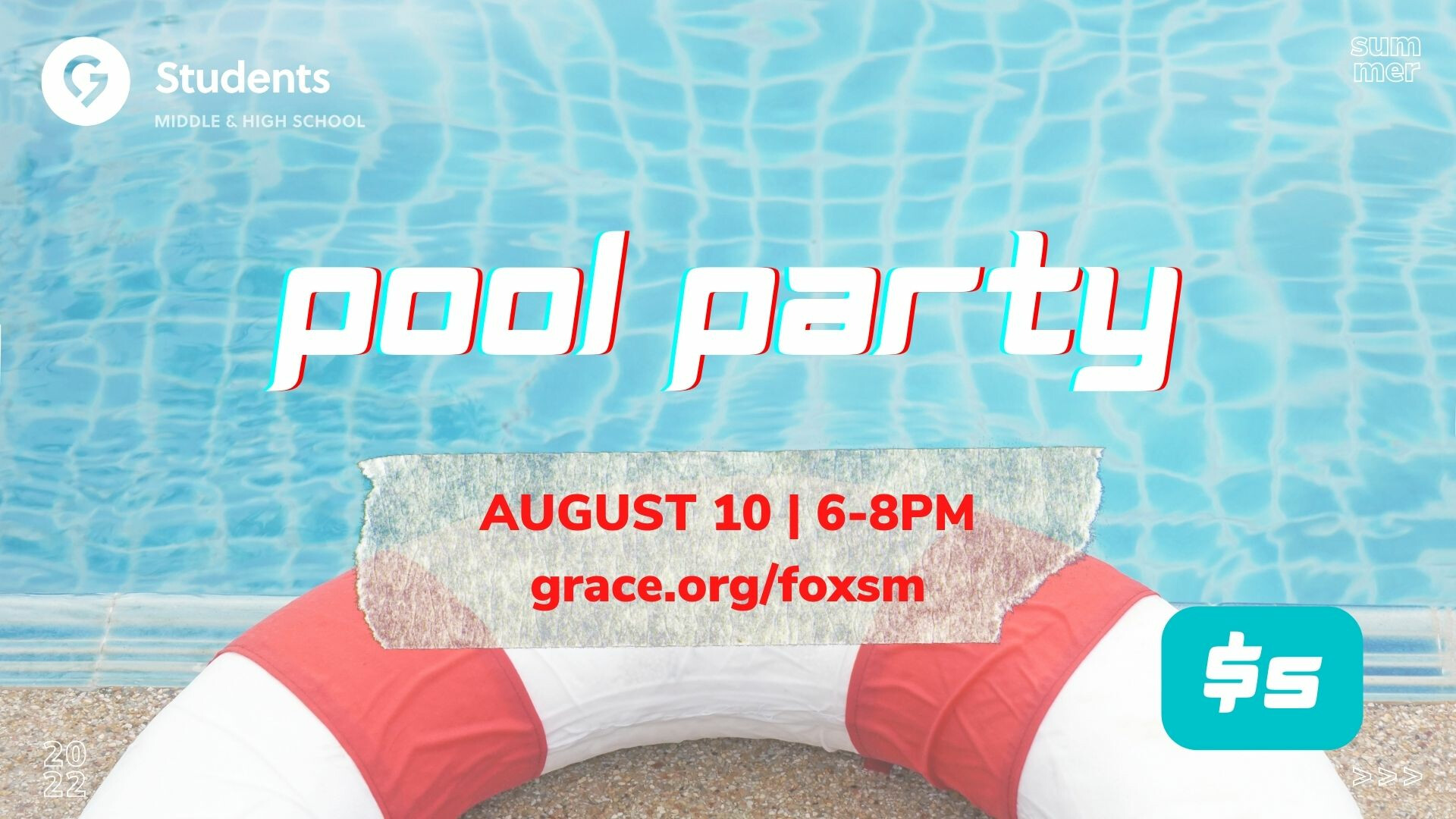 Get your splash on! We will be gathering at Jackie's house for snacks and swimming in the sweet summer sunshine. We'll even get to catch a movie on an inflatable screen outdoors. Cost is $5 RSVP by August 10. You'll get the address in your confirmation email when you register at the link below.
The time is later because it's an outdoor movie night and we can't start the movie until the sun goes down.