Student Ministry - La Vida Adventure Pursuits | East Lexington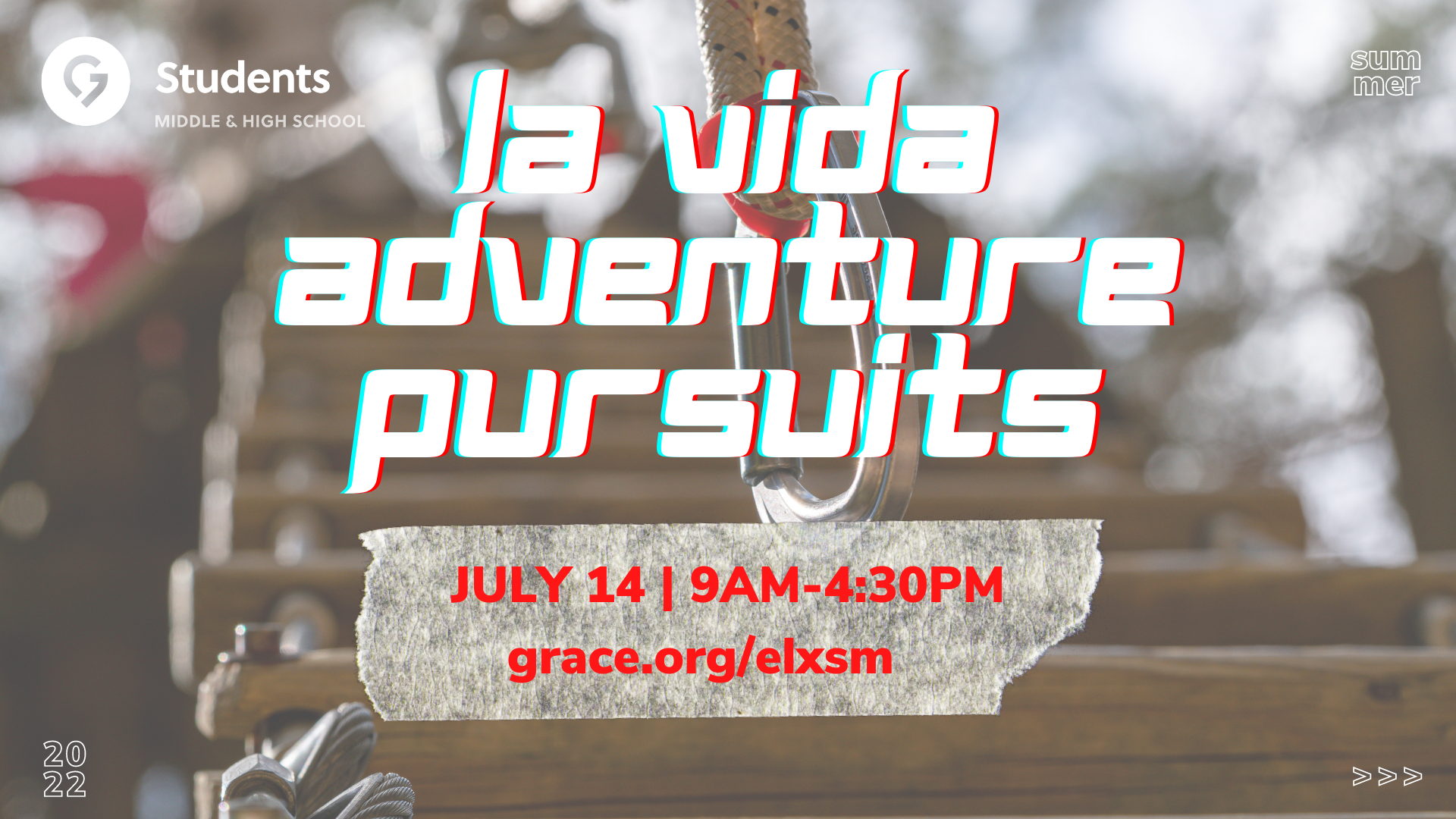 La Vida is an outdoor education program that believes in hands-on learning. We'll be playing games, climbing a high ropes course, and reflecting on our experiences to grow in confidence, leadership, and our relationships.
You won't want to miss this day! Registration is limited and will close on July 7th. The cost of the program is $48 per student.
If this is difficult for you and your family, then please contact akash@grace.org. Once we know who is coming, we will arrange for a carpool to make the drive to and from La Vida easier.
Register below, and read more about the Team Building and High Ropes programs that we will be doing.