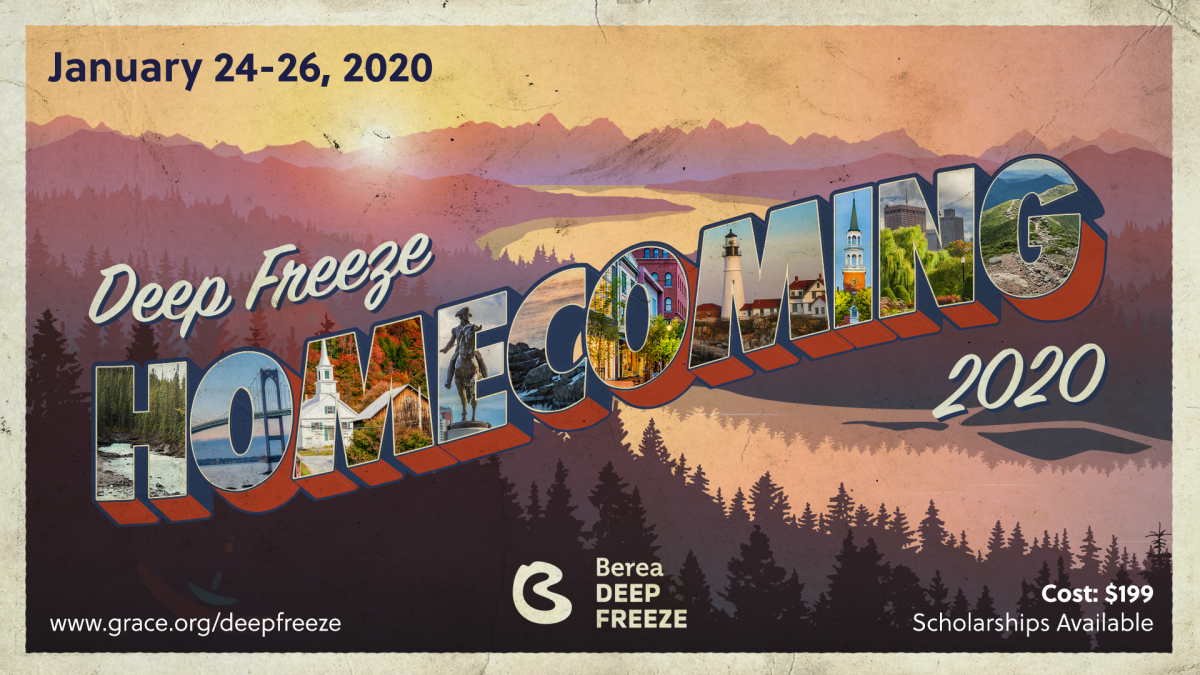 Deep Freeze 2020: Student Ministry Winter Retreat
Friday, January 24, 2020, 5:00 PM - Sunday, January 26, 2020, 4:00 PM
BUILD RELATIONSHIPS.
SHARE EXPERIENCES.
SEE LIVES CHANGED.
There's an illuminating story about two siblings told by Jesus. The younger squandered his father's fortune. He traveled far, lived recklessly, and lost everything. Hopeless and hungry, he headed home. Before he could even speak his embarrassment, his father saw him in the distance and ran towards him. The father's embrace covered the son's deep shame with boundless grace. A party was declared. Hearing the celebration, the older brother was furious. Unlike his rebellious sibling, he'd always tried to do the right thing. Sulking outside, he refused to join the party. Again in grace, the father reminded his older son of his unyielding love. He challenged him to drop the comparison and come to the table.
No matter your past or present reality, despite your rebellion or rule-keeping, there is a place you were made to belong. God is pursuing you, inviting outsiders to come inside. To every daughter and son he is faithfully declaring, "Welcome home."
DEEP FREEZE HOMECOMING
Who: All 6th through 12th graders
What: Student Ministry Winter Retreat
Where: Camp Berea (drop off and pick up at Grace Chapel Lexington)
When: Jan 24-26
Why: to have fun, learn about God, and belong with friends new and old
**Registration is now CLOSED**
If you have registered with Grace Chapel, but have not yet registered with Berea, please do so below. Both registrations are required to attend.
*Students must also register with CAMP BEREA HERE*
Berea Registration Instructions
If you or someone you know is interested in sending your teenager to Deep Freeze but that the registration cost is preventative, we have scholarship opportunities available. Please email your Student Ministry Campus Director for a scholarship application no later than January 6th. Scholarships will not be available after this date.
Please Note if playing paintball, leaders also need to sign a waiver.