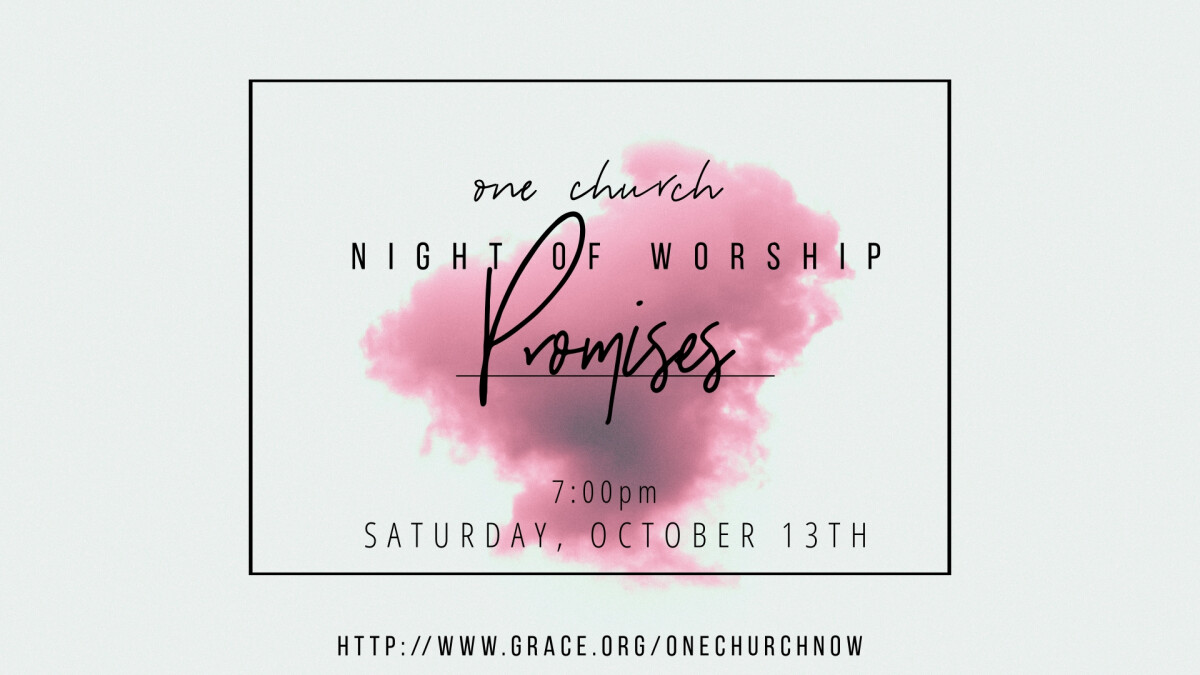 One Church: Night of Worship
Saturday, October 13, 2018, 7:00 PM - 8:30 PM
Do you believe that God never breaks His promises? Come to a Night of Worship at Grace Chapel's Lexington Campus on October 13th 7pm! This event brings all of our campuses together as ONE Church for a time of singing, prayer, and reflection on God's promises and absolute faithfulness. Anyone and everyone are welcome!

2 Corinthians 1:20 // For no matter how many promises God has made, they are "YES" in Christ. And so through Him the "AMEN" is spoek by us to the glory of God.
Childcare will be provided from 0-5.