Foxboro Campus Outdoor Gathering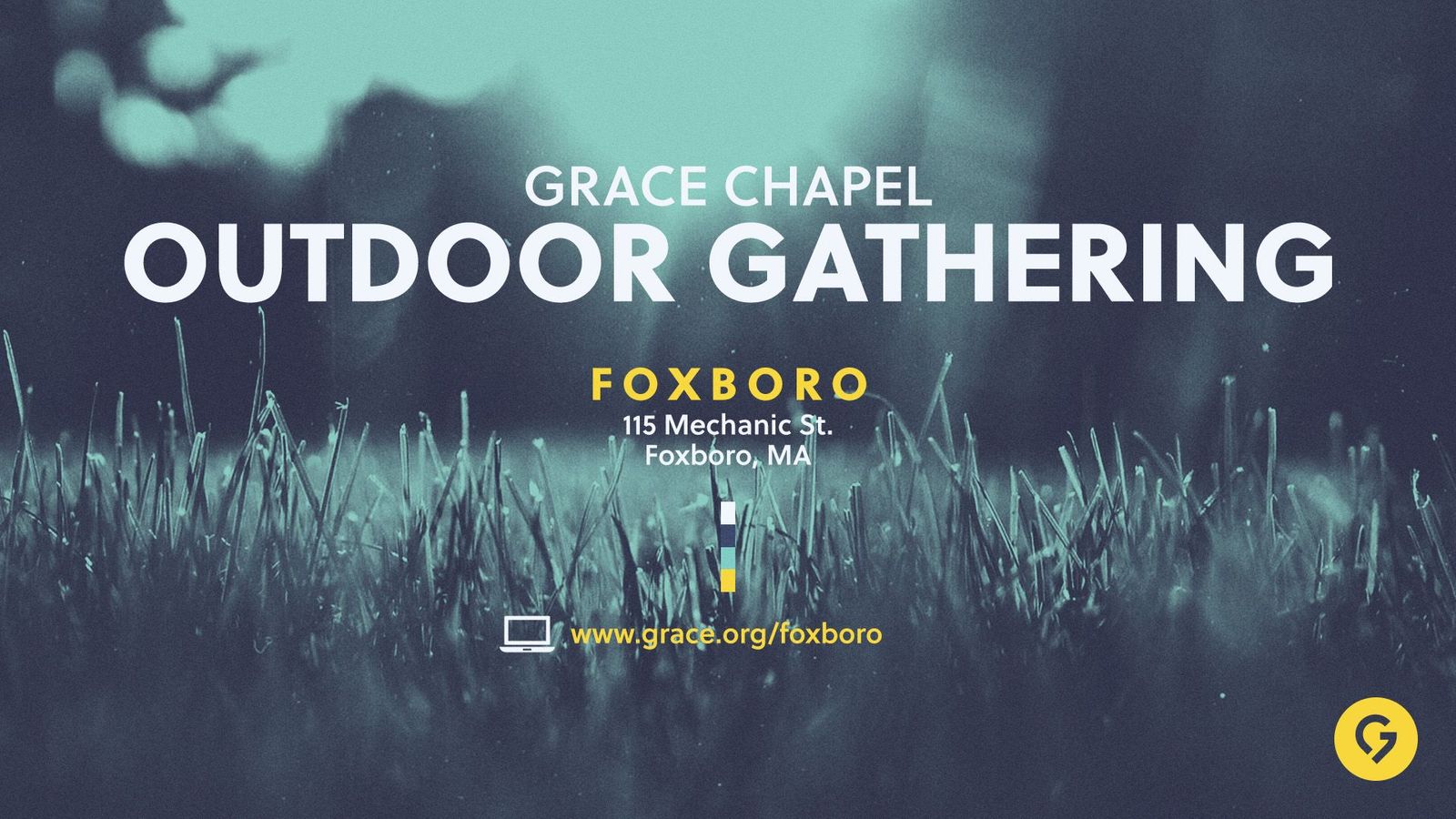 SAVE THE DATE! We're Gathering Outdoors!
COVID-19 has reminded us that church isn't a building, it's people. And in many ways, it's family. While gathering online has been a great way to stay connected and keep growing in faith, we miss seeing each other in person.
Now that summer weather and statewide guidelines are allowing for incrementally larger gatherings, we're planning socially-distant and safe ways to come together to encourage each other, share stories, and pray.
MOVED to our *Rain Date is Sunday, August 30th, 6:30-7:20pm*, from 6:30-7:20pm in our front parking lot, our Foxboro Campus will come together for a 50-minute outdoor community-building gathering!
There will be no children's programming for this event, but kids are welcome to come with their parents!
In order to maintain a safe environment, we will require that every person who attends register ahead of time (registration is limited to 50 people and available on a first-come, first-served basis) and follow the specific guidelines established for this event:
Follow directions of all Grace Chapel Staff & Volunteers, as well as posted signage related to parking and foot traffic
Wear a face mask for the duration of the event, even and especially while singing
Maintain a distance of 6 feet or more from those outside your family unit whenever possible
Sit within the marked lawn area designated for each family unit
Bring your own chair or blanket to sit on (most spots will be on pavement)
Use the restroom before coming to the event
Pack out what you brought in, including any trash
Maintain responsibility for any children in your family unit and ensure they are following guidelines
Optional but recommended: bring your own bug spray and hydration
Please direct any questions or concerns to our Campus Administrator, Meg Nelson (mnelson@grace.org)
REGISTRATION BELOW!
People with an increased risk for severe illness, older adults, or people with underlying medical conditions should consult with their doctor before deciding to participate. As we know, things can change quickly with this pandemic (or the weather), so we'll remain flexible and ready to postpone or cancel events if necessary.