Women's Groups - Lexington PM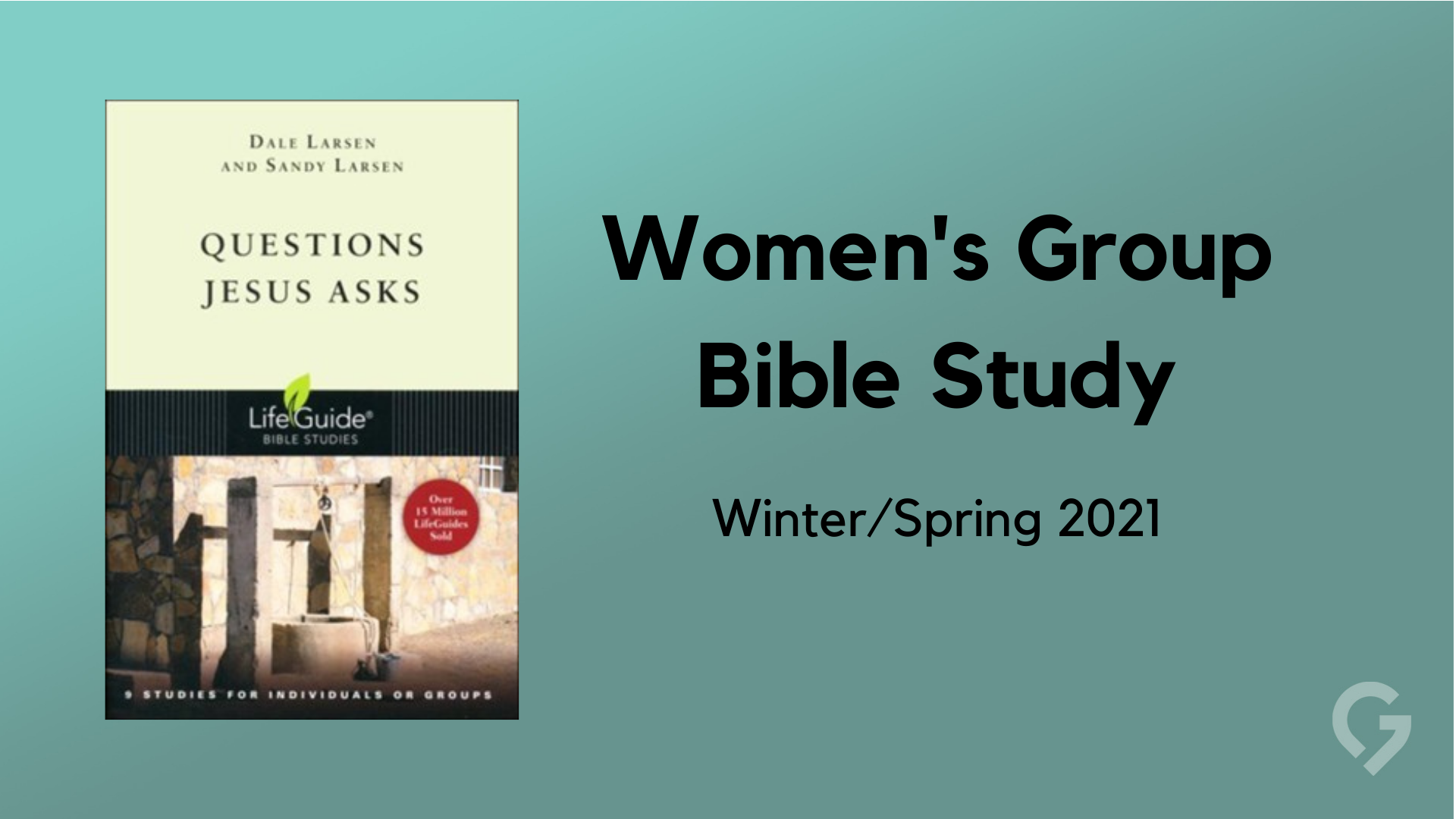 Women's Groups Winter/Spring 2021 Bible Study
Lexington Women's Groups starting a new study on January 12th—all are welcome
Whether you've been studying the Bible all your life or have never been a part of a Bible study before, all women are invited to join our Lexington Women's Bible study this spring! We meet in small groups of 8-10 women to study, pray, grow, and share life together. We have both a morning option (9:30-11:00am) and an evening option (7:00-8:30pm), and both will meet over Zoom this semester. This spring, we will be studying "Questions Jesus Asks," by Dale and Sandy Larsen.
Women who participated in the fall 2020 study do NOT need to register for the spring study.
Women who are joining the Bible study for the first time, or returning after having taken a break, can register

here. There is no registration fee.
The book is available to order from either

Christianbook

or

Amazon.
If you have any questions, please reach out to Rachel Keeler ( rkeeler@grace.org) or Luisa O'Toole ( lotoole@grace.org).
January 12 - May 18
No Meetings 02/16, 03/30, & Apr 20