2020 CAMP-of-the-WOODS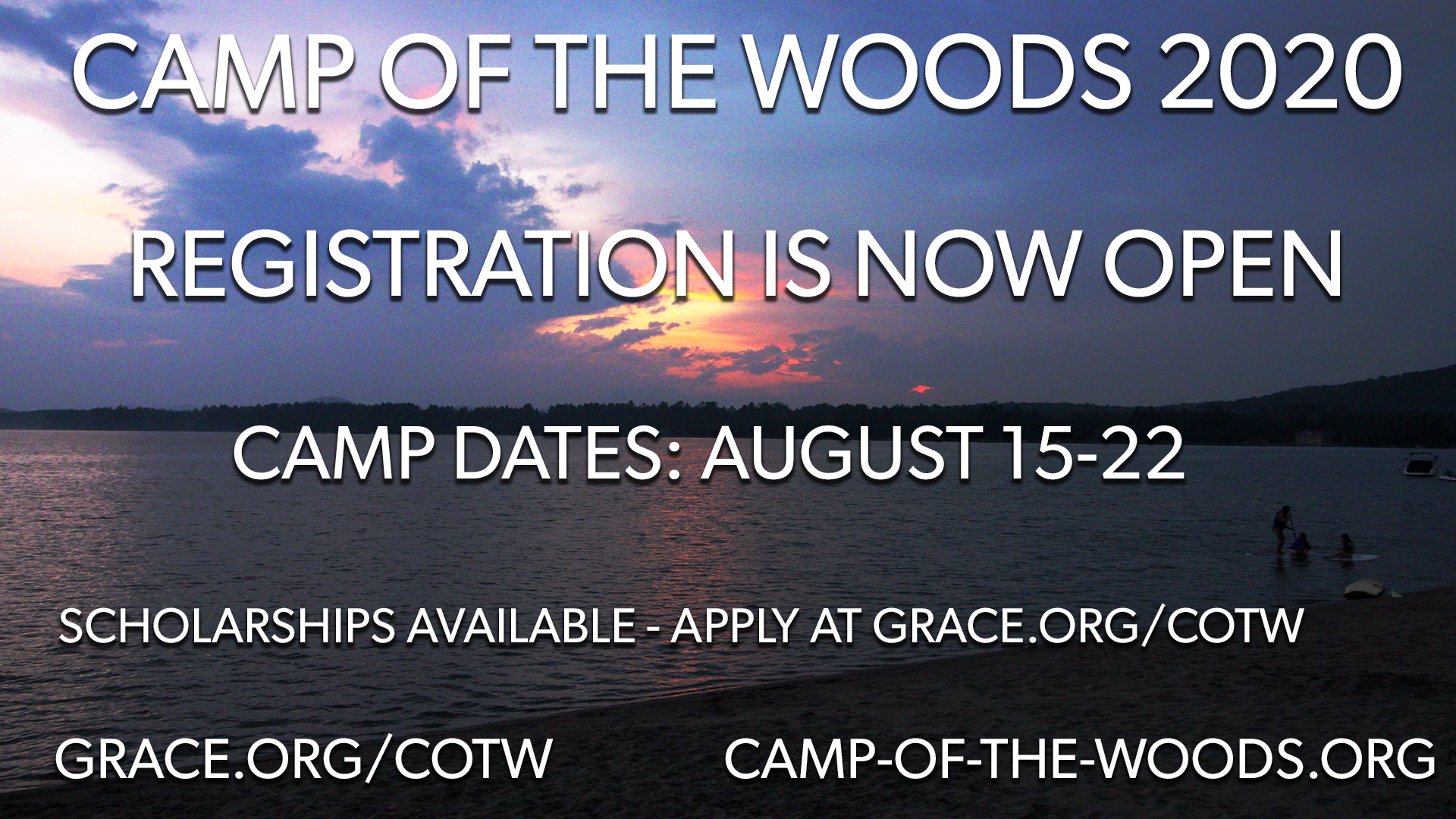 COVID-19 Update: We are choosing, out of an abundance of caution, to cancel the organized trip to Camp of the Woods for the summer of 2020. Even though the camp is taking necessary precautions to remain open, we want to be able to provide for you the best Grace Chapel COTW experience we can, and that involves our being able to gather in large and small groups. We are sad to miss camp this summer. It is one of the most bonding events across our campuses – so plan now to join us for Week 8, 2021!
You can find out more about Camp-of-the-Woods at www.camp-of-the-woods.org.
What is camp like? Check out this video!