Sunday Morning Hangout (Watertown)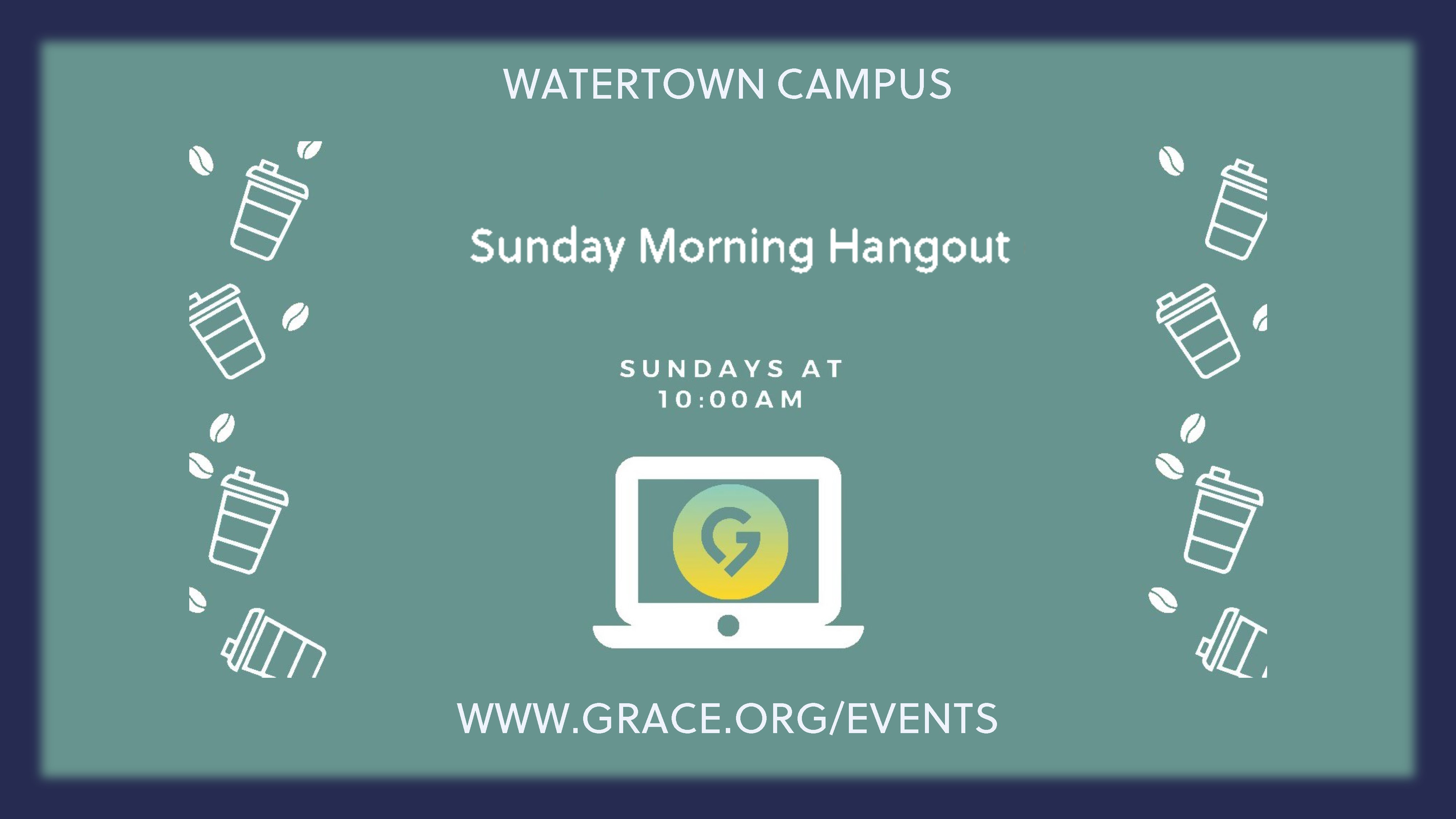 Welcome to our Sunday Morning Hangout at 10:00-11:00am!
Just because we can't meet in person doesn't mean we can't connect and have conversations with one another. This is a place to meet and greet friends, family and neighbors and come together to feel a sense of connection before and after the Worship service. We hope for meaningful conversations and interactions with one another. We want you to meet new and familiar people so we can build relationships and follow Jesus together. The video call will be led by one of our staff/small group leaders, you can participate, or just listen, everyone is welcome.
Click on the button below to launch into a simple video call via zoom!