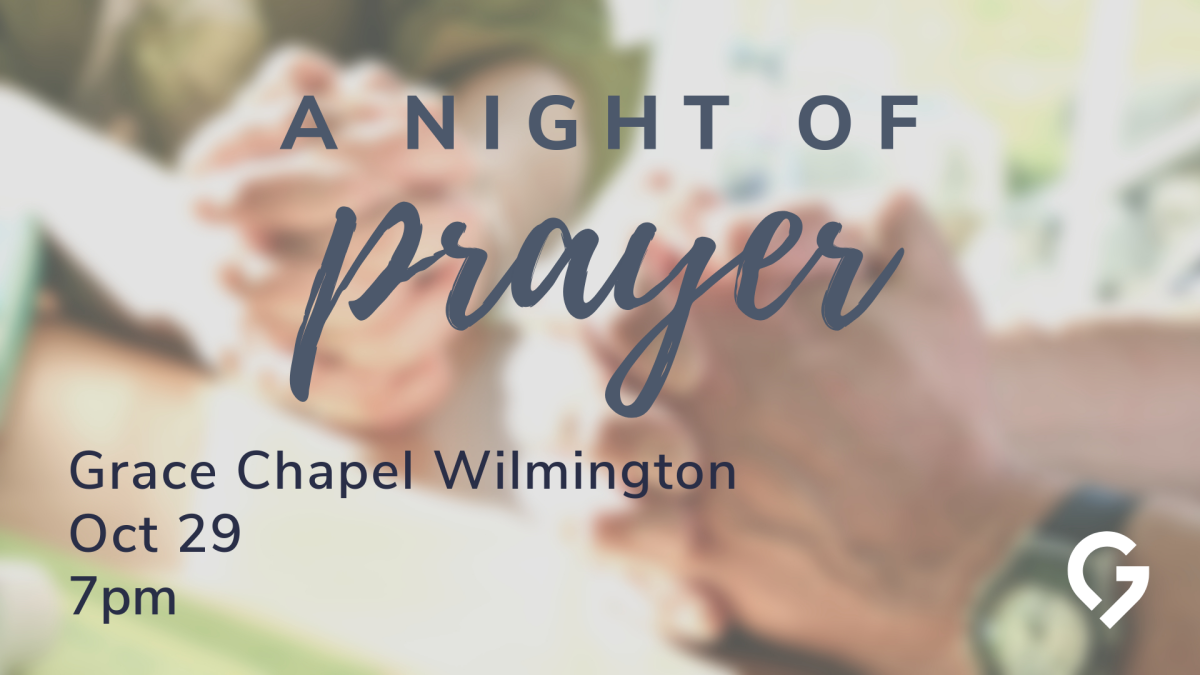 WIL Night of Prayer
Tuesday, October 29, 2019, 7:00 PM - 9:00 PM
Have you struggled to find yourself comfortable in times of prayer? Maybe you feel anxious about praying "well" or saying the "right" words. The ease of prayer starts with understanding that we are beloved children of God who are invited to meet with their Heavenly father. This can be a struggle if we don't feel lovable, or if we feel that God is distant. But, if we use Scriptures as a foundation for prayer, we find we have a God who is for us and wants to be with us, and through them, we experience how simple it can be to enjoy times of prayer.
That's what we'll do on this evening of prayer - use the scriptures to guide us. Whether you like to pray silently or aloud, individually or with a partner, or in a group, we want you to come away from this time of fellowship and prayer with a renewed understanding of God's heart for you.
The GC Wilmington Prayer Team will also be available to pray for you before or after our time together.