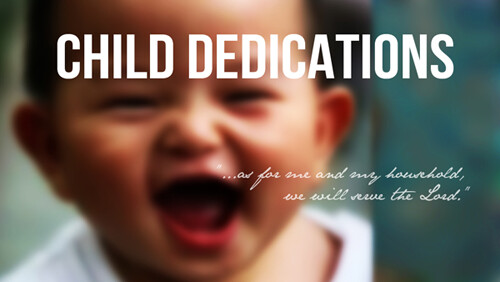 Child Dedication Wilmington November 2019
Sunday, November 17, 2019
Parents bring their children before the congregation and commit to raising their children and family to following Christ. The congregation commits to partnering with the parents, supporting them through the spiritual journey of parenthood.
Prior to dedicating a child, we ask the parents attend a short Family Information Session, where our Kidstown staff will share what's involved in fulfilling the vows parents will take as primary faith parents. Please sign-up below to register for this very special occasion.
Wilmington Child Dedications will be held on the following dates:
Fall 2019
Child Dedication - November 17
Family Information Session - October 27 (Time: 8:30am Location: Tower Room)
Spring 2020
Child Dedication - April 26
Family Information Session - April 5 (Time: 8:30AM Location: Tower Room)
Sign-ups for each date will happen closer to the actual event. Child Dedications take place during our Sunday morning services.
Sign-up for Spring 2020 Session will open after the Fall session.