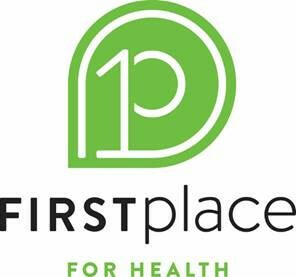 First Place 4 Health
Every Monday, from 09/23/2019 to 12/09/2019, 1:30 PM - 3:00 PM
Started in 1981 as a ministry of Houston's First Baptist Church, First Place 4 Health is a reliable, proven method of weight loss and healthy living. The success of First Place 4 Health is due to its biblical approach to weight loss and overall health management, which puts Christ first and improves every area of a person's life. This Christ-centered, balanced weight-loss and healthy living program has groups in 12,000 churches across the country, with over half a million members.
WHAT'S UNIQUE ABOUT FIRST PLACE 4 HEALTH?
Christ-centered priorities: Bible study, prayer and Scripture memory
Choices for health: Addressing the whole person—emotions, mind, body, and spirit
Community: Support and accountability through small groups
First Place 4 Health offers a series of Bible Studies. These studies address many issues of everyday life and provide opportunities for growth in Christ. Members complete a weekly Bible study which—combined with prayer and Scripture reading—helps to impart God's strength, empowering members to overcome temptation and make long-lasting lifestyle changes.
FIRST PLACE 4 HEALTH & GRACE CHAPEL
This group meets every Monday from 1:30-3:00pm in Room 101 of the Adult Learning Center (2 Militia Drive), located at our Lexington Campus.
Fall series
STRONGER EVERY DAY, is a First Place for Health Bible study in the My Place for Bible Study series. Do you want to become a stronger person? Are you falling apart due to physical problems? Are personal struggles weighing you down emotionally? Are work and other demands making you mentally exhausted? Are you spiritually dry? We all have seasons when we feel weak in one way or another. However, in these seasons we can turn to the Bible, which provides teaching about how to become stronger people in those various areas.
This study will focus on biblical characters who demonstrated one or more kinds of strength. While none of them were perfect, we will examine their lives to glean the best of what they can teach us so we can become stronger. After all, it is easier to learn from someone else's example than to experience a particular struggle ourselves.
Author Info:
JANET MCHENRY is a national speaker and award-winning author of twenty-four books, including another First Place for Health Bible study, Training for Success, and six books related to prayer: The Complete Guide to the Prayers of Jesus, Prayer Walk, Daily Prayer Walk, Prayer Streaming, Prayer Changes Teens, and My Prayer Buddy Devotional. Her prayer walking practices have been featured in many national magazines, such as Health, Family Circle, Catholic Digest, Today's Christian Woman, and First, and she has interviewed widely on national and local radio programs about prayer, prayer walking, and personal and spiritual disciplines and accountability.
For information and how to order materials, please contact Marilyn Bullock at 617-625-9202 or .