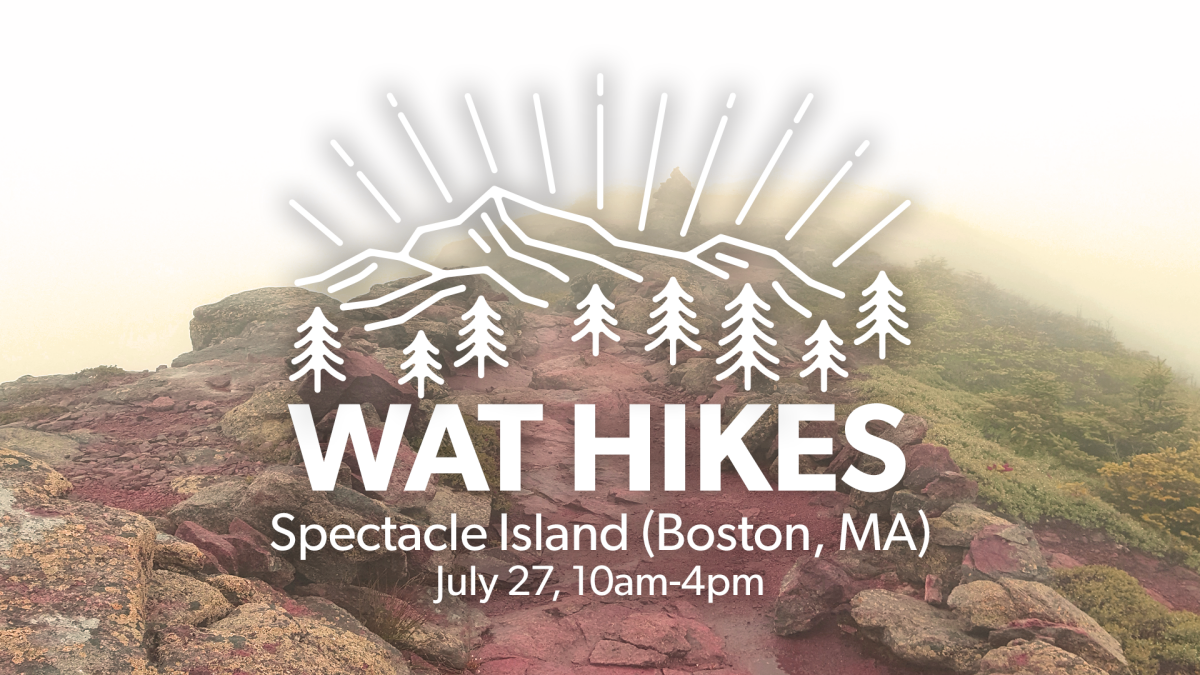 WAT Hikes Spectacle Island!
Saturday, July 27, 2019, 10:00 AM - 4:00 PM
Saturday, July 27th enjoy a day taking in the spectacular sights while hiking Spectacle Island in Boston! We will be venturing on walking trails that lead to the crest of a 157 foot-high hill, offering panoramic views of the harbor and the city. If you rather relax by the water and enjoy the sun, there is a beach (lifeguards will be on duty) and picnic areas for you and the entire family to enjoy. Be sure to pack a bathing suit and lunch!
Please note a ferry is needed to be transported to the Island. Please plan to meet the group by 10:00 am at the Long Wharf in Boston, located at 1 Long Wharf, Boston, MA 02110. The ferry will depart at 10:30 am.
Ferry tickets should be reserved/purchased beforehand online at: https://www.bostonharborcruises.com/harbor-islands/#harbor-island-ferries-tickets
To RSVP and for any questions, please contact Eva Hylen at and Claryce Medard at