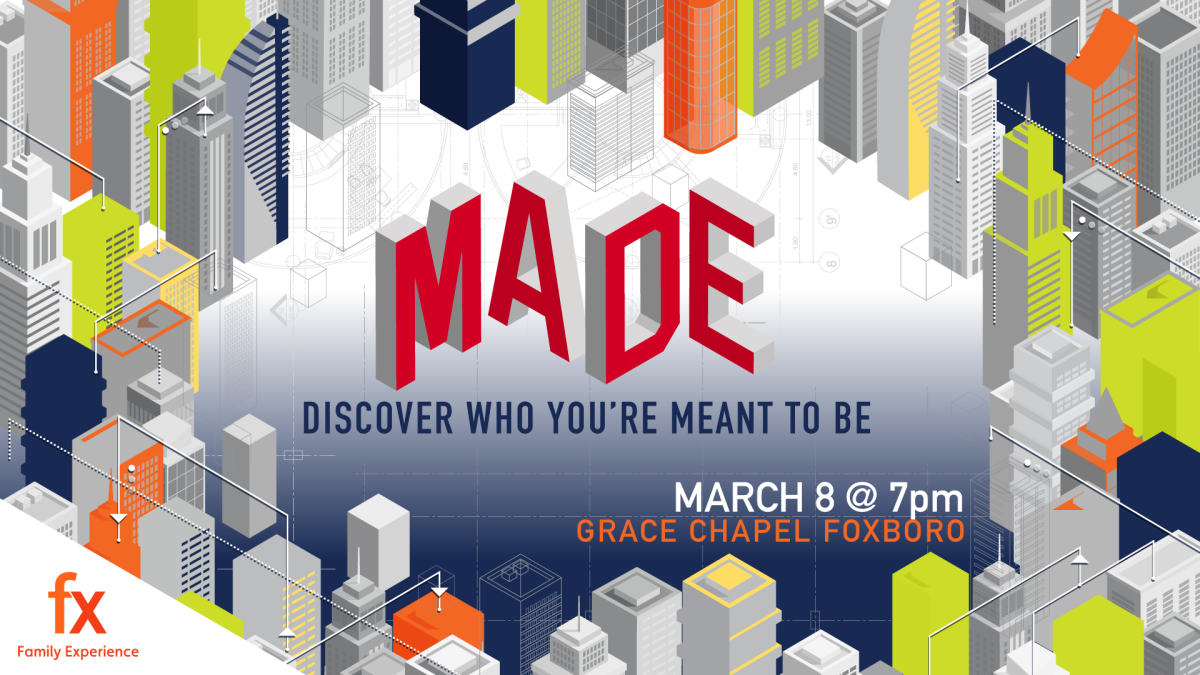 FX Family Experience
Friday, March 08, 2019, 7:00 PM - 8:30 PM
FX is a new regular event for the whole family to share on the 2nd Friday of each month. Families will gather together and experience large group style games, worship, story telling, and discussion together.
Join us at Grace Chapel Foxboro on March 8 from 7:00pm-8:15pm for a uniquely you costume party. FX stands for family experience. It's a
place where families worship, learn about God, and have fun TOGETHER.
This month we're learning all about individuality. Discovering who you are meant to be. Individuality is a reflection of the character of God and He made you in His image to make a difference! Come dressed in your favorite costume. We'll have a fun night of fellowship and worship!
RSVP Here:
Schedule:
March 8 - Foxboro Campus
April 12 - Wilmington Campus
May 10 - Lexington Campus