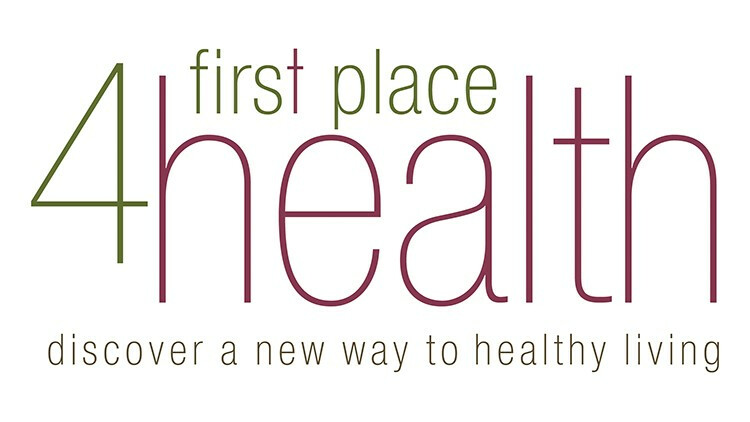 First Place 4 Health
Every Monday, from 01/28/2019 to 04/22/2019, 1:30 PM - 3:00 PM
Started in 1981 as a ministry of Houston's First Baptist Church, First Place 4 Health is a reliable, proven method of weight loss and healthy living. The success of First Place 4 Health is due to its biblical approach to weight loss and overall health management, which puts Christ first and improves every area of a person's life. This Christ-centered, balanced weight-loss and healthy living program has groups in 12,000 churches across the country, with over half a million members.
WHAT'S UNIQUE ABOUT FIRST PLACE 4 HEALTH?
Christ-centered priorities: Bible study, prayer and Scripture memory
Choices for health: Addressing the whole person—emotions, mind, body and spirit
Community: Support and accountability through small groups
First Place 4 Health offers a series of Bible Studies. These studies address many issues of everyday life and provide opportunities for growth in Christ. Members complete a weekly Bible study which—combined with prayer and Scripture reading—helps to impart God's strength, empowering members to overcome temptation and make long-lasting lifestyle changes.
FIRST PLACE 4 HEALTH & GRACE CHAPEL
This group meets every Monday from 1:30-3:00pm in room 101 of the Adult Learning Center (2 Militia Drive), located at our Lexington Campus.
Winter series
January 28 - April 15, 2019
Topic: Forever Changed
Forever Changed, a First Place for Health Bible study, will show you how our thoughts impact our attitudes, emotions, and behaviors from the moment we open our eyes in the morning to the minute we fall asleep at night. If we want to become the people God created us to be and experience life as He intended, it is essential for us to develop godly thinking patterns. This happens as we allow God to renew our minds, which is what this study is about. This session can be a significant stepping stone to the positive and permanent change you desire. You will identify several areas of your life commonly impacted by mistaken thinking and learn how to reframe or replace those thoughts with God's truth. When your mind aligns with His truth, you will experience true freedom—which is the destiny He desires for everyone.
Each First Place 4 Health Bible study contains 12 weeks of daily study to help you put Christ in first place, as well as weekly Live It Trackers to document your progress. Also included are Scripture memory cards, an inspirational digital download and one week of Jumpstart menus, recipes and detailed nutrition information. Based on proven techniques and more than 30 years of experience, First Place 4 Health invites you to try the most complete Christ-centered healthy living program available. First Place 4 Health will help you create balance in the four core areas of your life—emotional, spiritual, mental and physical. The results? Weight loss and total health from the inside out!
Grace Fox, the author of this study, is a popular Bible teacher and national co-director of International Messengers Canada. Together with her husband Gene, she trains and leads short-term mission teams to Eastern Europe annually. Her ministry includes training church leaders in the Middle East and Nepal. She's written nine books including Moving From Fear to Freedom: A Woman's Guide to Peace in Every Situation and she's an annual contributor to Guidepost's devotional Mornings With Jesus.
For information, please contact Marilyn at 617-625-9202 or .