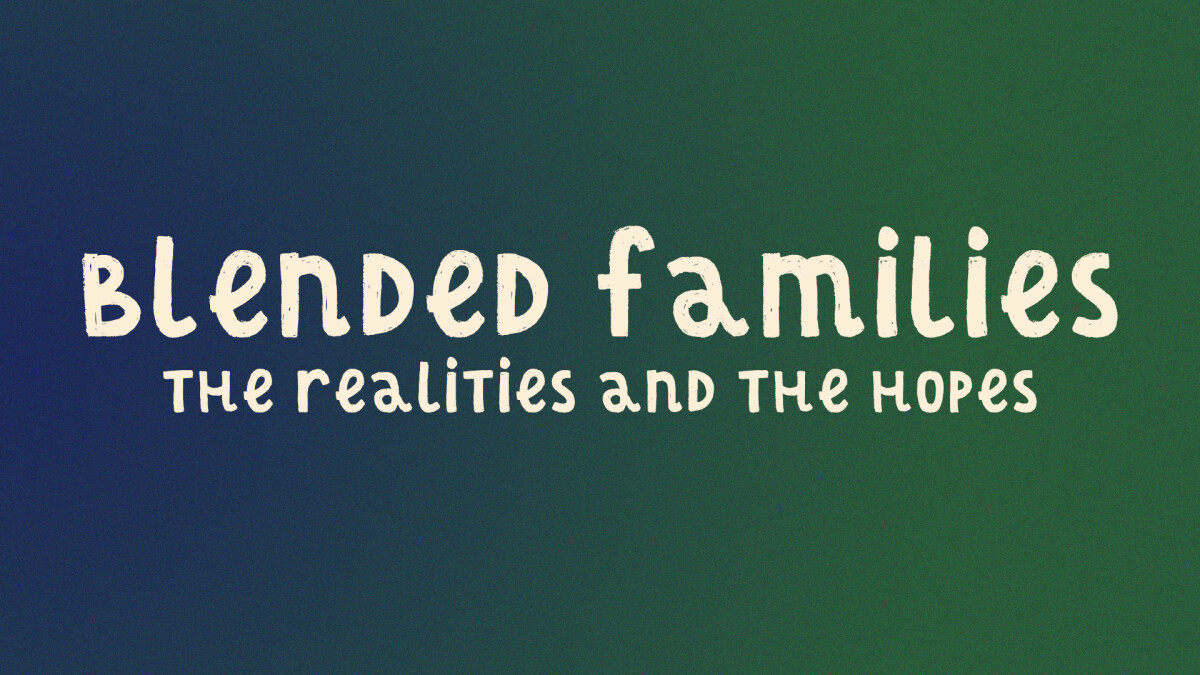 Blended Families: The Realities and the Hopes
Every Sunday, from 01/06/2019 to 01/27/2019, 11:00 AM - 12:00 PM
With Pat & Joe Lombardi
A blended family is very much like the church. We enter into a family that may come from different backgrounds and cultures and yet we have to try to get along. Pat and Joe Lombardi have lived in a blended family for many years and would love to share with you some of the principles and experiences we have discovered. The class will have refreshments, group discussion and some fun!
January 6: Build Community and Introduction to Blended Families

January 13: Strengthen Your Marriage as a Priority

January 20: Come Together on Children's Issues

January 27: Dealing With Ex-Spouses and Other Family Members
What is a blended family?
A blended family is one in which one or both partners enters the marriage with children from a previous marriage or relationship. It would also involve grandparents whose adult child is entering a blended family, since they may have grandchildren who are not biological. Because of the attempt to integrate two different families, blended families are very complex.