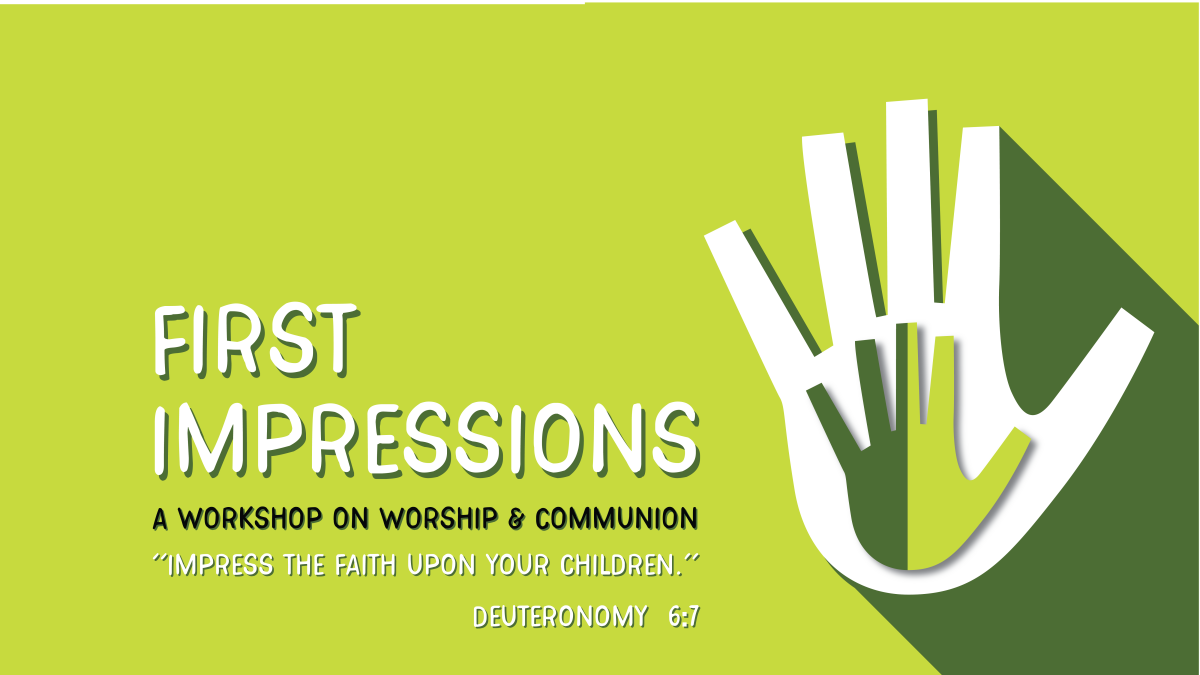 First Impressions: Welcoming Families to Worship and the Table 2019
Sunday, March 17, 2019
NextGen Ministry is offering a workshop called First Impressions: Welcoming Families to Worship and the Table. This workshop is for adults AND their children and/or students.

We'll help answer questions like:
Why is it important for me to bring my kids to worship?
When are they ready to take communion?
What does baptism mean?

In Deuteronomy 6, Moses gives God's instructions to the people of Israel as they prepare to enter the Land of Promise. "... Love the Lord your GOD with all your heart and with all your soul and with all your strength. These commandments that I give you today are to be on your hearts.
Impress them on your children."
Lets give our kids a great first impression!
We will talk about what worship means, why there is a certain order to our worship, at what age do we recommend children begin attending worship with their parents, hints on how to train your children to remain engaged through the worship hour (without resorting to games on the iPad!), and how to discern when children are ready to come to the Table or be baptized.

The 1st Sunday of the month is typically Communion Sunday. Children and their families who come to the workshop could then attend worship on April 7 and celebrate the Lord's Supper together, perhaps for the first time!

Register today $20 per family to cover refreshments and supplies.
Two sessions will be held in the Adult Learning Center Room 102:
Register Here for Session 1: 10:30am-12:00pm or
Register Here for Session 2: 12:30pm- 2:00pm
Parents, Grandparents, Faith Parents, elementary aged children, and middle and high school students are welcome to come! Read more here at Ruthie's blog post.