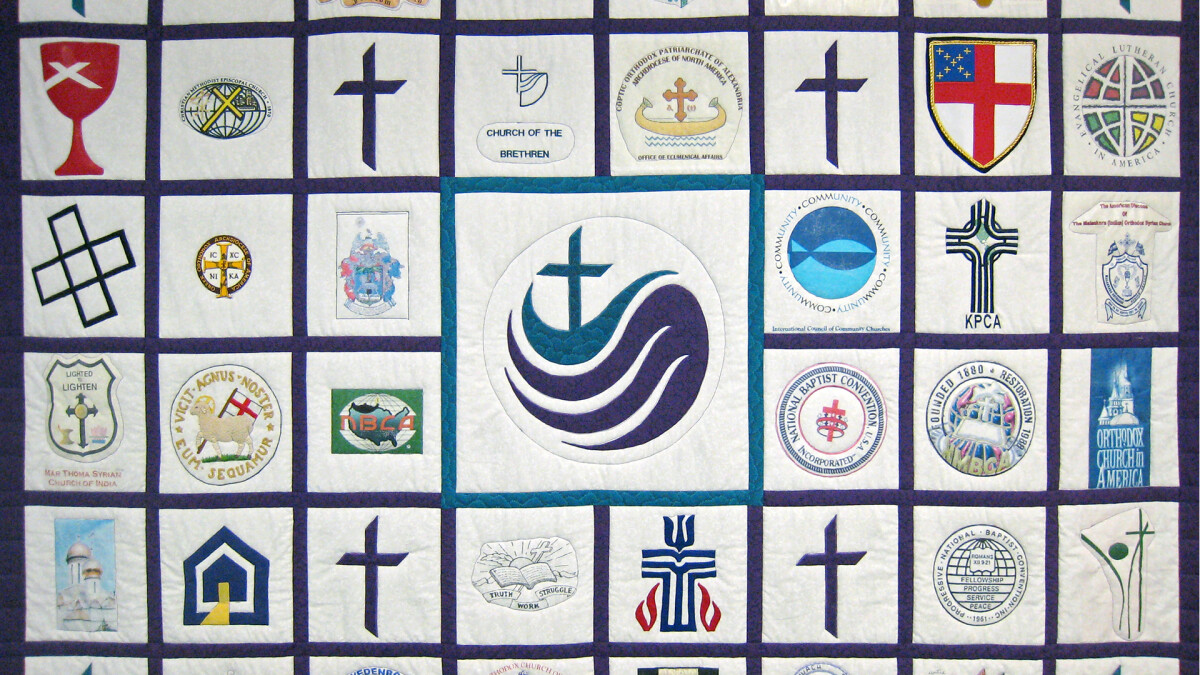 Unity—or Disunity—in the Church: How Can We Be One?
Every Sunday, from 01/07/2018 to 01/28/2018, 11:00 AM - 12:00 PM
"My prayer is not for them alone. I pray also for those who will believe in me through their message, that all of them may be one,Father, just as you are in me and I am in you. May they also be in us so that the world may believe that you have sent me."
John 17:20-21
As Jesus gathered with his disciples for the last time around the table before going to the cross, his prayer was that we, his followers, would be perfected in unity—so that the world would know the Father's love. 500 years after the Protestant Reformation, one of numerous splits in the Church, do we feel challenged to recall Christ's prayer and to seek out paths to the hope of unity—for the love of the world? Join us as a team of diverse brothers and sisters in Christ leads an exploration through this frontier of opportunity to strengthen our witness to our neighbors of God's love in these divisive times.
Photo attribution: Scott Lenger, https://www.flickr.com/photos/scottlenger/3577772296. This quilt hangs in the entryway of the National Council of Churches USA office in NYC.
Week 1
The Vine and the Branches: Growth of the Church in the Context of Culture
With Tim Castner, Grace Chapel Adult Discipleship Team
In this opening class, we explore the branching out of the Christian faith and growth of the Church as expressed across the variety of cultures in which it first took root. We consider historical aspects of the cultures that embraced the early Church, and the interplay between culture and Church in various regions.
Week 2
Church History and Denominations 101
With Kelly Steinhaus, Executive Director/Team Leader, Unite Boston
This class guides us through an overview of the development of denominations out of the early Church. We are challenged to reflect on the phenomenon of denominationalism with 21st-century eyes. We take a look at a model for relating positively across denominations.
Week 3
Scriptural Teaching on Christian Unity
With Scott Brill, Institute for Christian Unity, and Campus Minister, Assumption College
What does the Bible say about Christian unity? What have the denominations declared? In this class will explore key scriptural references to unity among Christ-followers in the Church. We look at ways that sacrament and/or doctrine have differentiated or converged over the lifespan of the Church.
Week 4
Panel Discussion: Unity in the Church, 500 Years Post-Reformation
Moderator: Valerie Pietry, member, Grace Chapel and St. Elizabeth of Hungary parish
Panelists: Kelly Steinhaus, Unite Boston; Scott Brill, Institute for Christian Unity; Fr. Tom Ryan, Paulist Center; Lisa Oelerich, Alpha New England; Bill Henson, Lead Them Home
At Pentecost, a great variety of people in Jerusalem, from all the nations, heard the rushing wind herald the arrival of the Holy Spirit. As they drew near, they heard the spoken Word of the Apostles each in their own language. Peter reminds us of God's promise to pour forth his Spirit on all mankind. What can this event say to us about the variety of expressions of Christ's message of love among the denominations, his Body, today? In this class we hear from a panel of Christians called from the context of their own denominations and experience to work towards unity in the greater Church.