2017 Spring Gathering: Every Story Matters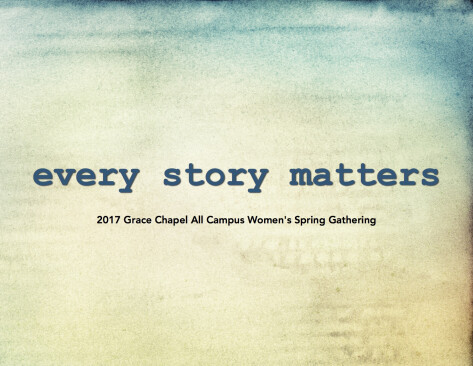 What is my life's purpose? Is there a plan for my life? If you've ever asked these questions - to yourself, to others, to God – we invite you to join us on March 18 for this year's All Campus Women's Spring Gathering at our Wilmington Campus.
Together, we'll seek to understand where we fit in God's great narrative. Award-winning journalist, Lisa Fenn will share her story of an unlikely family forged through hardship and love. We'll also interact with Lisa about what it means to be an instrument of redemption and why every story matters, including yours!