Who We Are
Discovering life with God for the good of the world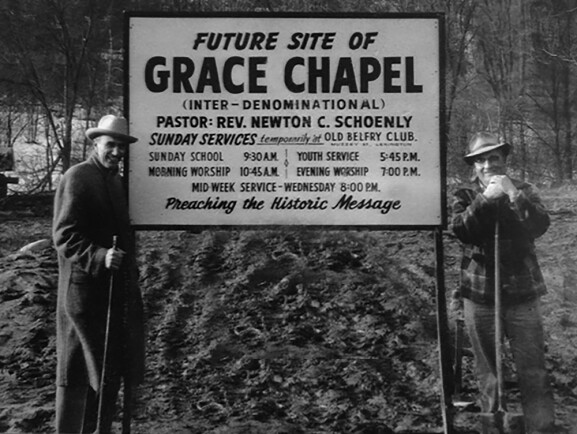 Grace Chapel is a non-denominational, multicultural church that began in 1948, when a few families in Lexington, Massachusetts started weekly meetings in their homes for a time of worship, Bible study, and prayer. Since incorporating in 1956, the Grace Chapel congregation has steadily grown from a few dozen people in rented space in Lexington to over 4,000 people attending Sunday services and midweek ministries at five campuses: Lexington, Wilmington, Watertown, East Lexington (2014), and Foxboro (2017).
In addition to the ministries offered at our four locations, Grace Chapel also partners with over 80 local and international ministries.
Grace Chapel has a staff of approximately 50 individuals, led by Rev. Dr. F. Bryan Wilkerson. Bryan has served as the Senior Pastor of Grace Chapel since September 2000.
Our elder board is composed of staff and lay leaders who provide leadership and guidance to the ministry efforts of Grace Chapel.
Grace Chapel is a congregationally-led church, and our Annual Meeting is an opportunity for our members to vote on our budget, nominations for church offices, and other aspects of church life. For more information, including our Annual Report and Audited Financial Statements, see our Annual Meeting page.