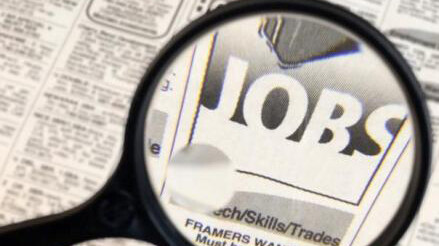 Job Search Workshop
Every Tuesday, from 03/21/2017 to 04/04/2017, 6:30 PM - 9:30 PM
A FREE 3-PART WORKSHOP FOR THOSE WHO ARE STRUGGLING WITH UNEMPLOYMENT, UNDEREMPLOYMENT, OR ARE LOOKING FOR A CHANGE IN CAREERS
With Rob Dandrade, Kristen Hann, and Team - Room 105
Sign Up
This unique workshop was developed and launched in February of 2009 by the three founding churches working in partnership to meet a growing demand for helping those who had lost their jobs. The content is a collection of excerpts from bestselling books, best practices from experts, personal experiences, participant examples and ministry materials. This workshop is free and open to the public.
About the Instructors/ Facilitators…
Each having a unique view with job searching, you benefit by hearing their different practical experiences. Each is a professional who has personally experienced job loss and transitions and/or has been part of recruitment and hiring of many individuals.
What material is covered?
The Essential Elements
The Big Picture; Views of Life, Work, and God
Finding the Job that Fits
StrengthsFinder 2.0 and Leveraging the Free Mass Career Center Resources and Government Websites
The Mechanics
Networking, including Elevator Speech and Search Plan
Writing the Resume
LinkedIn
Interviewing
Where has this workshop been offered?
Bethlehem Bible Church (Boylston)
The Bridge MetroWest (Natick)
Chapel of the Cross (Southborough)
Crossroads Community Church (Framingham)
Faith Community Church of Hopkinton
Grace Baptist Church (Hudson)
First Presbyterian of Worcester
Holden Chapel
Muellin Hill Baptist (Lakeville)
New England Chapel (Franklin)
North Uxbridge Baptist Church
Pleasant Street Christian Reform Church (Whitinsville)
River Community Church (Douglas)
Trinitarian Congregational Church (Wayland)
Trinity Congregational Church (Bolton)
United Methodist Church (Sudbury)
Ware Community Church, Assembly of God
Questions? Contact Maria at .