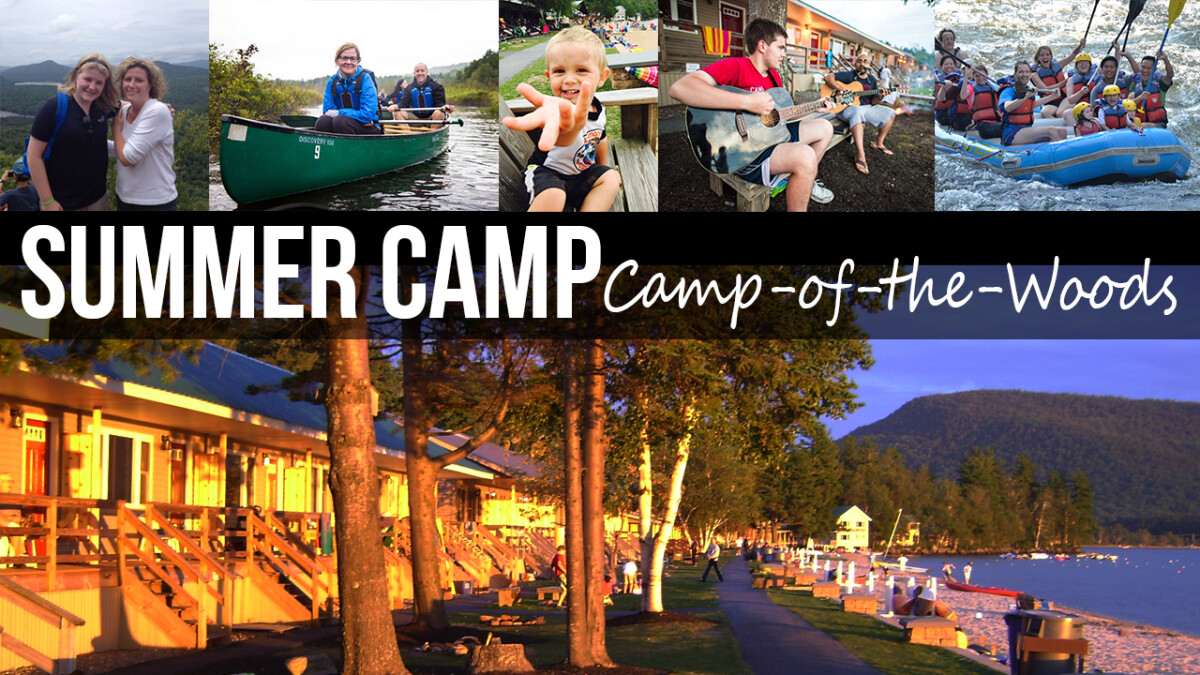 CAMP-of-the-WOODS
Saturday, August 12, 2017 - Saturday, August 19, 2017
Join us for a week of rejuvenation, growth, and fun at CAMP-of-the-WOODS in Speculator, New York, August 12-19, 2017! Gather with others in the Grace Chapel family (married and single alike!) and enjoy seven days of campfires, beautiful sunsets, bear hunting in the dark, goofy skits, ice cream at the Tee Pee, and lots and lots of time to strengthen your relationship with God and with others.
CAMP-of-the-WOODS is an outstanding Christian resort for families and individuals located in the beautiful Adirondack Mountains of upstate NY, approximately 1 ½ hours NW of Albany. Besides the great speaking and exceptional music program, you will love the variety of activities for all ages.
You can find out more about Camp-of-the-Woods at www.camp-of-the-woods.org.
Grace Chapel Discount (August 12-19 only)
There is a 15% discount for GC participants on all non-waterfront and/or non-tental units, including the following accommodations:
Cherokee
Purdy Center
Chickasaw
Seneca
Choctaw
Shawnee
Delaware
Sioux
Mohawk
Teton
Pueblo
There is a special 25% discount on all FIRST-TIMER registrations in those same accommodations.
To Register
CAMP-of-the-WOODS handles the entire registration process. Families and individuals from Grace Chapel who register for Week 8 in the summer of 2017, and have their registration received by CAMP-of-the-WOODS during the period of October 15 - November 1, will receive first preference to accommodations for that particular week over all non-Grace Chapel registrations received during this same time. (Even though first preference is applied, a registrant from Grace Chapel may have to settle for a second or third choice if another GC participant has already registered for the same accommodation.) Be sure to write "Grace Chapel" on the outside of the mailing envelope!