Staff Directory
Filter By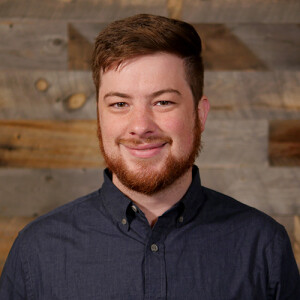 Michael Burchfiel is the Assistant Director of Worship Media Technology for Grace Chapel, where his primary role is helping to support ministry functions with technology solutions.
So what is your responsibility here at Grace?
I assist with the installation and maintenance of the tech side of Grace's ministry. Another part of my job will be helping Grace's volunteers with troubleshooting and scheduling.
What did you do before coming to Grace Chapel?
I went to John Brown University in Northwest Arkansas in 2011, graduated in 2015, and worked in journalism until I moved to Massachusetts in October 2017.
Personal stuff?
I married my wife, Kat, in January 2016. I grew up in Frisco, TX, just north of Dallas.
What are some interesting facts about you?
Favorite book is... The Hunt for Red October. I was a huge Clancy fan growing up.
Favorite movie is... Fantastic Mr. Fox.
Favorite recent movie? I haven't seen a movie in theaters since Star Wars 7….
What's getting the most play on your iPod? Needtobreathe's Hard Cuts EP and a bunch of podcasts like Stuff You Should Know.
Favorite sport? Hockey. Despite having lived in the south most of my life, I play hockey and am a huge Stars fan.
One random thing? I lived in Arkansas for six years and never once called the hogs.