Staff Directory
Filter By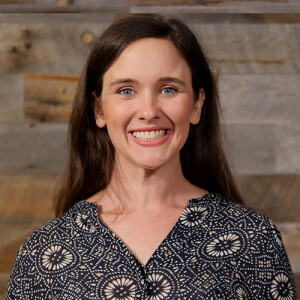 Ashley Pinciaro
Children's Ministry Director, Lexington Campus
office: (781) 862-8351 x 138
apinciaro@grace.org
Ashley Pinciaro is the Director of Children's Ministry at Grace Chapel in Lexington, a role she's held since June 2016. Prior to her role at Grace, Ashley served for nearly four years as the Children's Minister at North Shore Christian Church in Riverhead, NY. As the Director of Children's Ministry, Ashley serves alongside staff and volunteers to create a safe and fun environment where children from birth – fifth grade and their families can experience Jesus.
Ashley has a M.A. from Emerson College and a B.A. from Millsaps College. Prior to her time in New England and Long Island, she lived in Mississippi, her home state, where she developed her love of sports, particularly college football, and food, particularly all things fried.
Ashley and her husband Joe have been married since 2011. They are parents to one-year-old Evelyn and their ten-year-old dogs, Barnum and Chauncey. They love exploring their new surroundings in Cambridge, being outdoors and debating whose football team will be better this year – Ashley's (The NY Giants) or Joe's (The NE Patriots).