Staff Directory
Filter By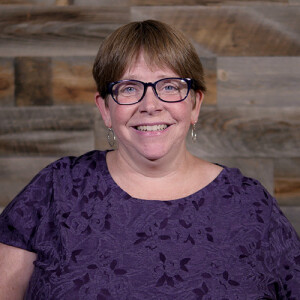 Missy Stanaford
Director of Early Childhood, Lexington Campus
office: (781) 862-8351 x 173
mstanaford@grace.org
What are your responsibilities here at Grace?
I work with an amazing team of both volunteers and paid attendants sharing the love of Christ with not only the littlest ones in God's Kingdom but also their families. During Sunday mornings, midweek programs, and special events, I happily get to carry out Jesus's command in Matthew 19:14 and let the little children come forward and get to know Him.
What did you do before coming to Grace Chapel?
Before staying home with my children, I taught school, served as a day care director, and worked with at-risk preschoolers as an Early Interventionist. During my years at home, I volunteered for over 20 years in children's ministry. I've been a Grace employee since the summer of 2015.
Personal Stuff?
My husband, Mark, and I along with our four children came to New England courtesy of the Air Force in 2004. Since we felt responsible for reversing the curse, we decided to settle in the area permanently.
Interesting Facts:
Since we were an Air Force family, two of our children (Sam and Miranda) were born in Illinois, one (Jake) in Germany, and the fourth (Henry) in Hawaii. We love delicacies from all of these places - fresh corn on the cob from the midwest, spaetzel from Germany, and nothing beats a Spam Musabi from Hawaii! Don't believe me? Try it. In fact, take me along on a trip to Hawaii, and I will introduce you to it!
Favorite Bible verse: Psalm 25:4-5