Staff Directory
Filter By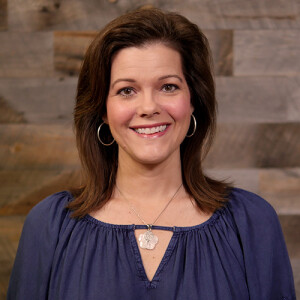 Sheryl Lackey
Pastor, Community of Women
office: (781) 862-8351 x 128
sheryl@grace.org
What are your responsibilities here at Grace?
In my first year as pastor for our community of women at Grace Chapel, I have the privilege to equip and empower women through the weekly teaching of God's Word in morning and evening Bible studies, regular leadership enrichment, and cultivating intentional relationship building across our four campuses. Additionally, I'm excited about helping people identify their spiritual gifts so that we are better able to serve alongside each other in the way God created us. You'll also find me hosting Sunday services at our various campuses, mentoring young women in the Boston Fellows program, and within our congregation, in general. I'm always up for a cup of coffee. I look forward to all that is to come!
What did you do before coming to Grace Chapel?
I'm a Texas and Arkansas transplant. I worked in television for 17 years as an on air talent and executive producer before moving into a full time staff ministry position where I trained women from 13 partner churches to mentor inner city families. Immediately prior to moving to the greater Boston area, I was at Dallas Theological Seminary earning my masters degree in educational ministries and leadership with an emphasis in women's studies. I've been at Grace Chapel since the summer of 2015.
Personal Stuff?
I'm Texas born but have strong spiritual family roots in Arkansas. Good thing God expands my heart for all the love I hold for the people and places he's moved me over the years. I'm an avid reader, writer, cheer for the Arkansas Razorbacks, appreciate good music, and the great outdoors.
Interesting Facts: I played the flute until the 9th grade. My first job in TV was as a sports reporter. I watch the movie, Amazing Grace, at least once a year for inspiration.
Favorite Bible verse: Galatians 5:1