Staff Directory
Filter By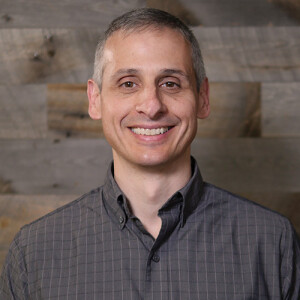 Chris Guerriero
Director of Finance; Men's Ministry Leader, Lexington Campus
office: (781) 862-8351 x 125
cguerriero@grace.org
What are your responsibilities here at Grace?
A majority of my time is spent adding new staff to our payroll system, administering different benefit packages, answering employee questions, processing payroll, and generally making sure everyone is paid correctly and on time. As the Men's Ministry Leader, I have the privilege of working with a team of volunteer leaders who help guide and develop our different men's groups. I also get to help with the Alpha program!
What did you do before coming to Grace?
I spent 5 years in the Army after graduating from West Point with a degree in Computer Science. Eventually, I ended up working in the business office of the church where I was saved. I've been passionate ever since about seeing people's lives changed through a relationship with Jesus Christ. In 2010, I graduated from Gordon-Conwell with a Master of Divinity degree.
Personal Stuff?
Amy and I live in North Andover with our three children, Kathryn, Gabriel, and Amanda. I love to spend time with my family, read, watch an occasional movie, and memorize Scripture. I also love to exercise and even joined a master's track team so that I could sprint again.
Favorite Movie: Zulu and Rocky
Favorite Food: Pizza!
Favorite Track Races: 400m and 200m
Favorite Bible verse: Psalm 73:25-26