Staff Directory
Filter By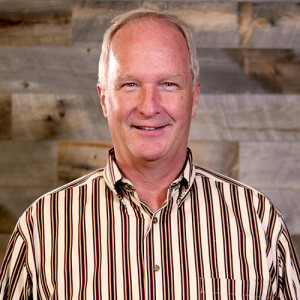 Richard Rhodes has been on staff since 1988. In his role, he oversees the development of new and current Grace Chapel campuses, and is the team leader for Global and Regional Outreach (led by Jeanette Yep) and Social Justice and Multicultural Ministries (led by Dana Baker).
Richard is the catalyst for initiating and forming new Grace Chapel Campuses in areas where there is a high density of congregants, leaders and Life Communities. Richard also serves as a member of our Leadership Team and our Management Team. His passion is outreach of all kinds, and he especially loves working with those who feel "spiritually disenchanted," those who have questions about the faith, or those who have some spiritual hunger but do not know where to turn.

Prior to coming to Grace Chapel, Richard worked for five years at the University of North Carolina, Chapel Hill on the staff of Inter-Varsity Christian Fellowship. Following that ministry experience, Richard attended Gordon-Conwell Theological Seminary and graduated with a Masters of Divinity in 1989. Richard initially held the position of Evangelism & Discipleship where he spearheaded the birth of the Small Group Ministry and oversaw Adult Development, along with various evangelism programs. He then transitioned to work entirely in the area of Outreach, spearheading Visitor Outreach, Alpha, church planting and various Outreach events. Richard's undergraduate degree comes from Wake Forest University.

Richard is married to Dori and together they have three adult children: Haley, Andrew, and Ryan. The Rhodes family lives in Bedford. Richard's favorite activities are playing golf and doing just about anything with his family.