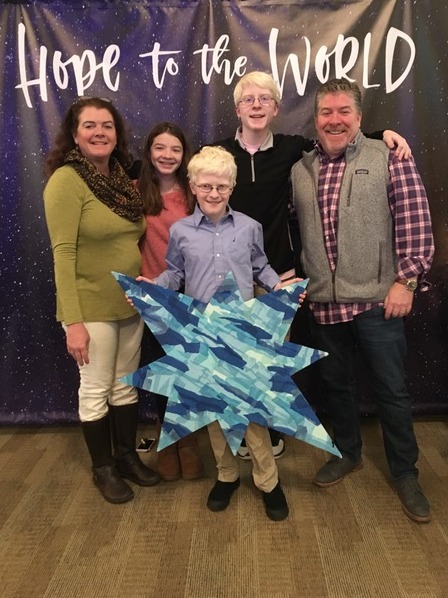 Mark MacDonald
Mark MacDonald
Candidate, Executive Pastor
Mark grew up locally in Arlington MA, and as a result has always loved New England - especially the local sports teams. Mark moved from the area, living in seven states across the country, and although he enjoyed many parts of the country he needed to come home to be closer to all the championship parades. He and his family returned to the area 12 years ago, settling in Newton, and became members of Grace Chapel.
Mark has been an active member and servant-leader at Grace Chapel for over 10 years, first in Lexington and now in Watertown. Mark has served in the Welcome Ministry at both campuses, engaged in many groups, and has been on the Campus Leadership Team in Watertown from its inception. Mark has served on nominating and search committees including the Watertown Campus Pastor search.
Mark grew up in a Christian home where God and His Church were an integral part of life. As they moved around the country, their new church families quickly helped them feel at home and welcome in a new city. Those dedicated people who made them feel at home are why he has a strong passion for welcoming new people and driving outreach.
In Mark's own words: "I am so humbly blessed to be able to leverage what I have learned through my life experience to support the congregation and staff at Grace Chapel, as we help more people discover life with God for the good of Boston and beyond."
Vocationally, Mark spent nearly 30 years in the business world; 20+ years with Brady Corporation in a variety of customer engagement and managerial roles, ultimately as Global Director of Sales, Marketing and Support. More recently, Mark was the founder and CEO of HeroK12, an Education Technology company helping students and families succeed in school. He and his team grew the company from $0 to several million in sales, serving over 300 school districts in 40+ states.
Mark, his wife Susan, and his three children, Jack, Marisa, and Gavin, are active on the tech team and in kids and youth programs at the Watertown campus.