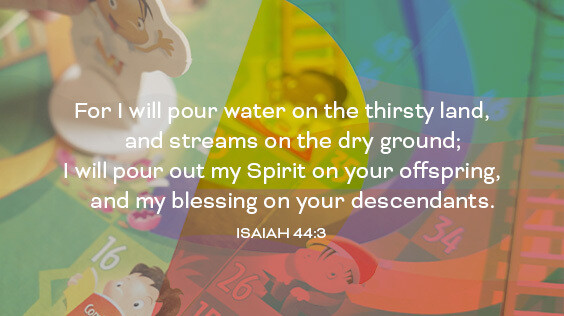 It's inevitable that at some point, someone will fail you. Even the people we trust the most, the ones closest to us, are still human. They're as flawed as we are.
And no matter how much wealth you accumulate or material comfort you're currently experiencing, the things you acquire will eventually leave you empty. The things of this world are still just that: things. They come, and they go.
People and material wealth come up short because they were never meant to fulfill us in the ways we were designed to be fulfilled.
The pull of being satisfied with earthly things is relentless, yet our appetite for it is never satiated. It can feel hopeless sometimes.
So how do we find hope? How do we change? How do we find what God intended for us - what fulfills us beyond the things of this world?
We start with worshiping the Creator, not the creation. Worship focuses our attention on God. It diverts our attention from the world and puts it on God who is perfect, beautiful, unchanging, and loving. It keeps us from putting all our hope in the things and people that will inevitably fail us.
God chose us. He knows us. He sees us.
God not only loves us, but in spite of all our shortcomings, He even likes us.
When we focus on the promise of a relationship with Him, we can find hope and joy, even in the midst of the ups and downs and disappointments of life.
This week we spent time in the book of Isaiah, chapter 44, where we're reminded that the God of Israel chose the Israelites and promised to sustain them and bless them because they are His. We can trust that those promises are for us too.
God is not promising to give us everything we want, but to give us all of Himself. To sustain us with a relationship that is dynamic and life changing… and it starts with trust.
For I will pour water on the thirsty land, and streams on the dry ground
~Isaiah 44:3
Our souls are parched without His living water. We can drink all this world has to offer and never quench that thirst.
So how do we pursue and experience all that God promises?
We start by focusing on Him and not us.
I have swept away your offenses like a cloud, your sins like the morning mist. Return to me, for I have redeemed you.
~Isaiah 44:22
The act of worship can take on many forms, but ultimately, it's a heart posture. It's saying, "More of you God, and less of me." That is where we will meet Him - in song, in service, in prayer, and in His Word.
He knows your name
He Knows your every thought
He sees each tear that falls
And hears you when you call
Remembering the promises of God is the antidote to our longing.
Read through Isaiah chapter 44 and let the words of that promise of relationship encourage and sustain you, whether you are at the top of a ladder or sliding down a chute.