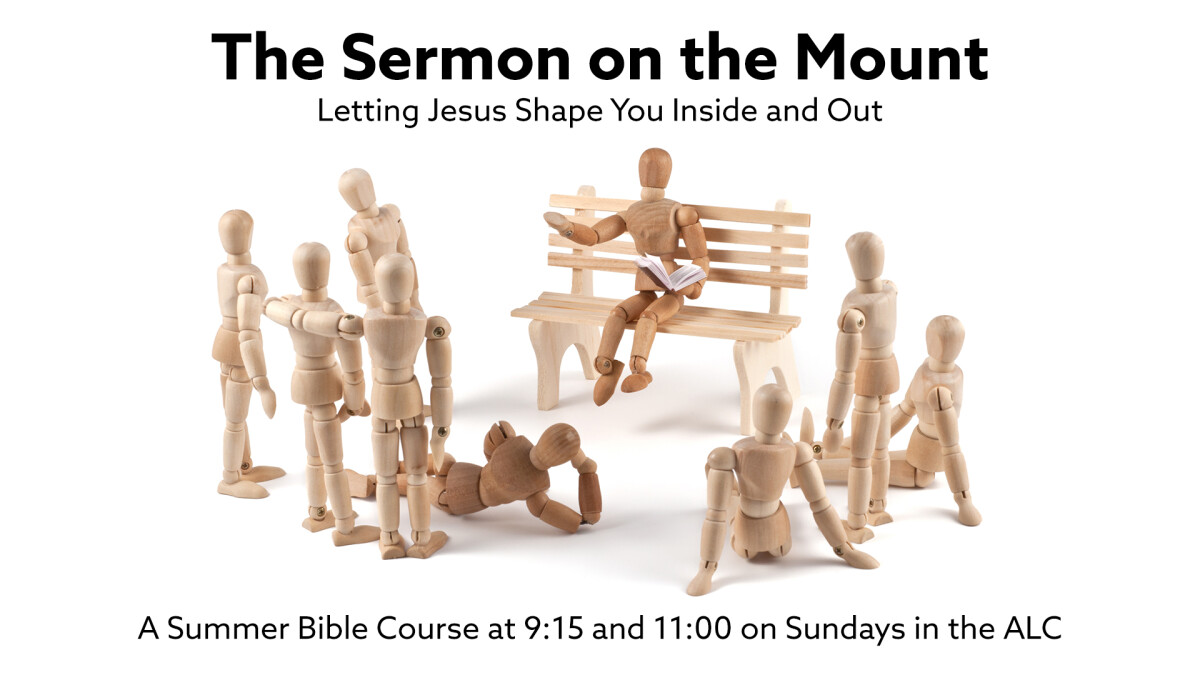 Sermon On the Mount Course
Every Sunday, from 07/09/2017 to 08/27/2017, 9:15 AM - 10:15 AM
Letting Jesus Shape You Inside and Out
Class Leader: Tao Zhang
This is Jesus' core teaching to train his disciples—both then and now. He asks us to examine what beliefs and motivations are at the heart of our faith. Why am I doing what I'm doing? What do I value most? What messages does my life send? Expect practical help on everything from our attitudes to our prayer life, dealing with anxiety, making high priority decisions, and more.
Each week is led by one our pastoral staff, who will challenge you to grapple with the Bible, so that you can understand it better and apply it courageously.
Come to either morning hour (9:15 or 11:00) as you are able in July and August to study Jesus' words in Matthew 5-7. Let's examine our hearts and spirits so that we may find whole, undivided life - a beautiful gift for ourselves and those around us.
July 9 - Matthew 5:1-16, with Doug Whallon
July 16 - Matthew 5:17-30, with Jeanette Yep
July 23 - Matthew 5:31-48, with Bill & Terri Burke
July 30 - Matthew 6:1-15, with Richard Rhodes
August 6 - Matthew 6:16-24, with Ruthie Seiders
August 13 - Matthew 6:25-34, with Tim Ghali
August 20 - Matthew 7:1-14, with Chris Guerriero
August 27 - Matthew 7:15-29, with Tao Zhang