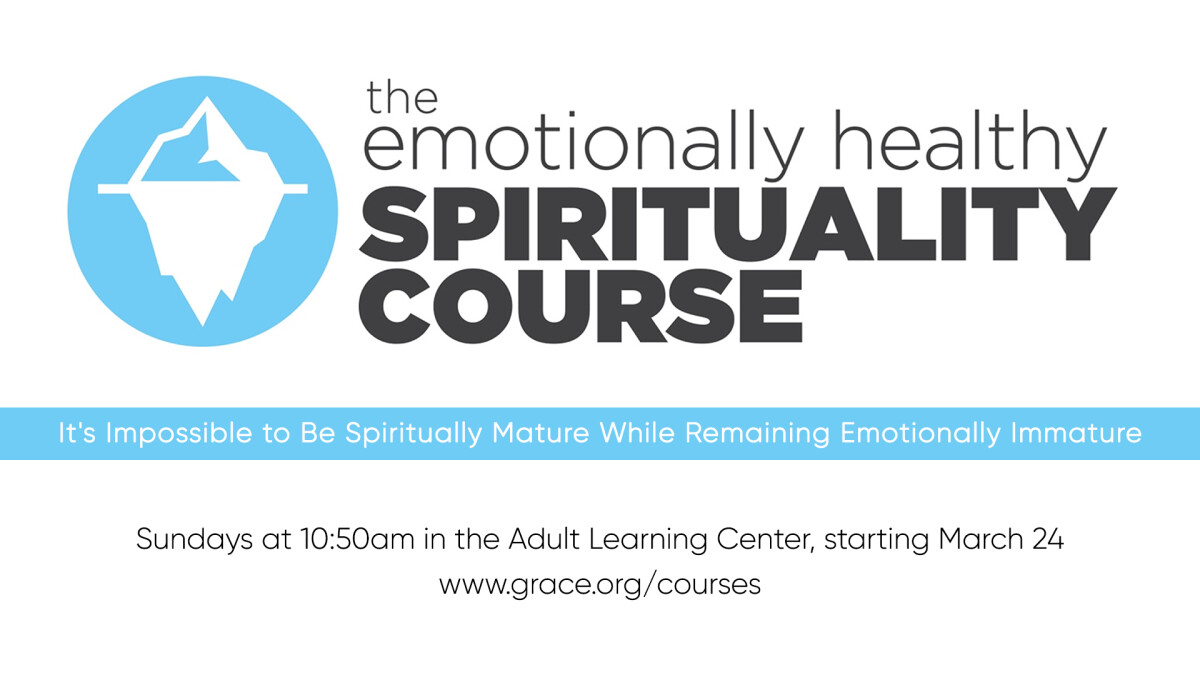 Emotionally Healthy Spirituality Course
Every Sunday, from 03/24/2019 to 05/26/2019, 10:50 AM - 12:10 PM
Eight pathways to walking in emotionally and spiritually healthy ways with God and others
With Colin & Sue Duncan
In his newly revised and updated book Emotionally Healthy Spirituality, pastor Peter Scazzero shows how even long-time Christians can have emotionally unhealthy habits that hinder our relationships with God and others.
The EHS course uses a combination of teaching videos, a workbook of eight biblically themed emotionally healthy practices, small group discussion, guided daily devotionals for self- examination and time alone with God, and a healthy dose of grace, love, and support from the Holy Spirit and your leaders. It is our experience and prayer that all who join us on this transformational journey will go beyond a "tip-of-the-iceberg spirituality" into a life where you love God, yourself, and others well and are a little freer emotionally and spiritually "to discover life with God for the good of the world," consistent with Grace Chapel's vision statement.
Curriculum for this course costs $20 per person - includes newly updated and revised editions of EHS Reading Book and Workbook (optional add-on of Day by Day Devotional for $10). You can pay for course supplies at the link below or in class.
March 24 - Intro to Course, Explanation/Distribution of Materials
March 31 - The Problem of Emotionally Unhealthy Spirituality
April 7 - Know Yourself That You May Know God
April 14 - Going Back in Order to Go Forward
April 21 - EASTER
April 28 - Journey through the Wall
May 5 - Enlarge Your Soul through Grief and Loss
May 12 - Discover the Rhythms of the Daily Office and Sabbath
May 19 - Grow Into an Emotionally Healthy Adult
May 26 - Develop a "Rule of Life" and Family Potluck Celebration