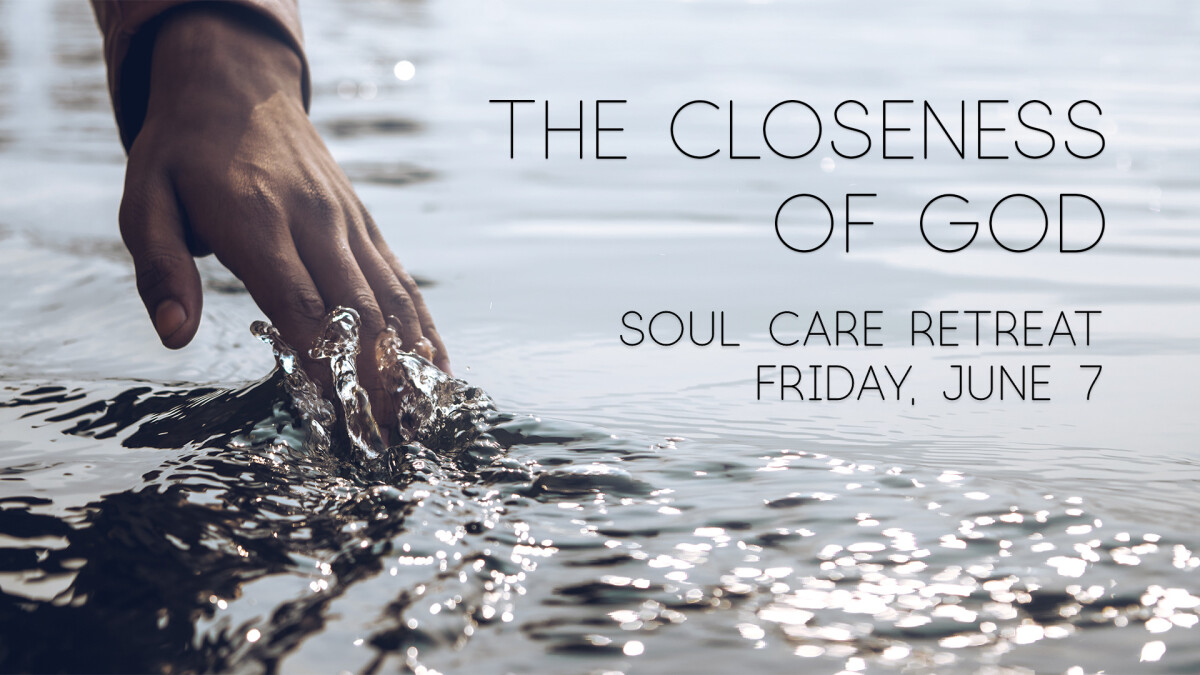 Soul Care Summer Retreat
Friday, June 07, 2019, 9:30 AM - 4:00 PM
Soul Care Retreats are designed to help you slow down and find deep refreshment for your soul as you spend time in God's presence through fellowship, guided learning, solitude, reflection, and prayer.
The next retreat will be held on Friday, June 7, at Edwards House in Framingham, MA, 9:30am to 4:00pm. This event is limited to the first 50 registrants and costs $35 per person to cover facility use and lunch. (You will need to arrange your own transportation.) Register and pay online by clicking the button below or send your check (payable to Grace Chapel) to:
Grace Chapel
Attn: Maria Kakolowski
3 Militia Drive
Lexington, MA 02421
Register for the summer retreat
Theme: The Closeness of God
On this Soul Care Retreat, we will find ways to become more aware of God-come-close. We move through much of our lives on the defense, unconsciously avoiding the loving disruption of divine encounter. This retreat will give us time to pause, become aware, and encounter the healing closeness of God in the present moment. We will engage Scripture, our imaginations, and contemplative prayer towards this end.
Our retreat will be led by Pastor Doug Whallon and our special resource person is James Mercier, Director of Student Ministries at Grace Chapel Watertown. He is currently studying theology and spirituality at Boston College and is passionate about accompanying others in contemplative prayer and spiritual formation.
Questions? Email Maria at .
We'll begin and conclude our time together in teaching and worship, led by our team. Bring a Bible, notebook, pen, bug spray, and a hungry heart! Dress comfortably.