Vision Week Volunteer Training | Wilmington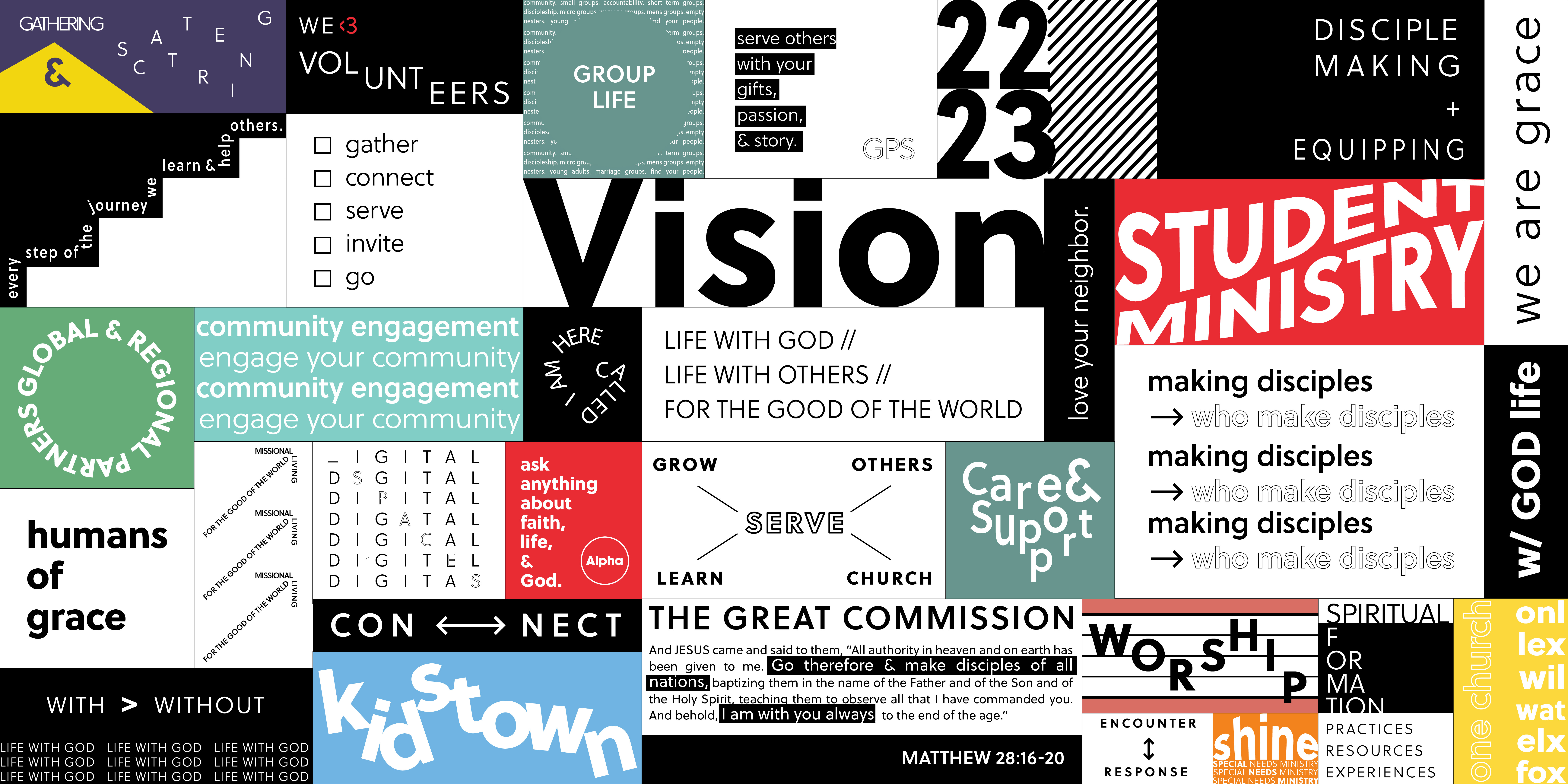 The church is a community of people growing together. In order to build our community, create a welcome environment, have programs that support one another and help one another grow, we need to engage in serving one another by volunteering. There are many opportunities to volunteer that utilize your gifts, talents and interests.
Over the course of Vision Week, we will have different volunteer trainings, providing an opportunity to explore more than one area.
Student Ministry

- help our youth find their way through this difficult age and stage by volunteering to be a small group leader for MSM (middle school ministry) or HSM (high school ministry).
Kidstown

- help kids discover the joy of a life with Jesus by teaching in a classroom during one of our services on Sunday mornings.
Worship Team - have musical talent? Come learn about Sunday morning worship.
Tech Team - help bring the service together by joining the tech team. No experience necessary, we will train you.
Welcome Team - from parking attendants and greeters, to coffee set up, ushers and communion, there are a multitude of ways you can help create a welcome environment for folks coming to Grace.
Prayer Team - communal prayer is a powerful tool given to us by our Lord. Bring the needs of the congregation into His presence. Meets every other week on Friday evenings for group prayer, beginning October 7th, and one-on-one prayer over others on Sundays after each service.
Group Life Leaders - those either currently leading a small group or thinking of starting a small group
When we participate in our community, we become invested in one another and grow closer as the body of Christ. Thank you for volunteering!
For more information and to register for the training you plan to attend: