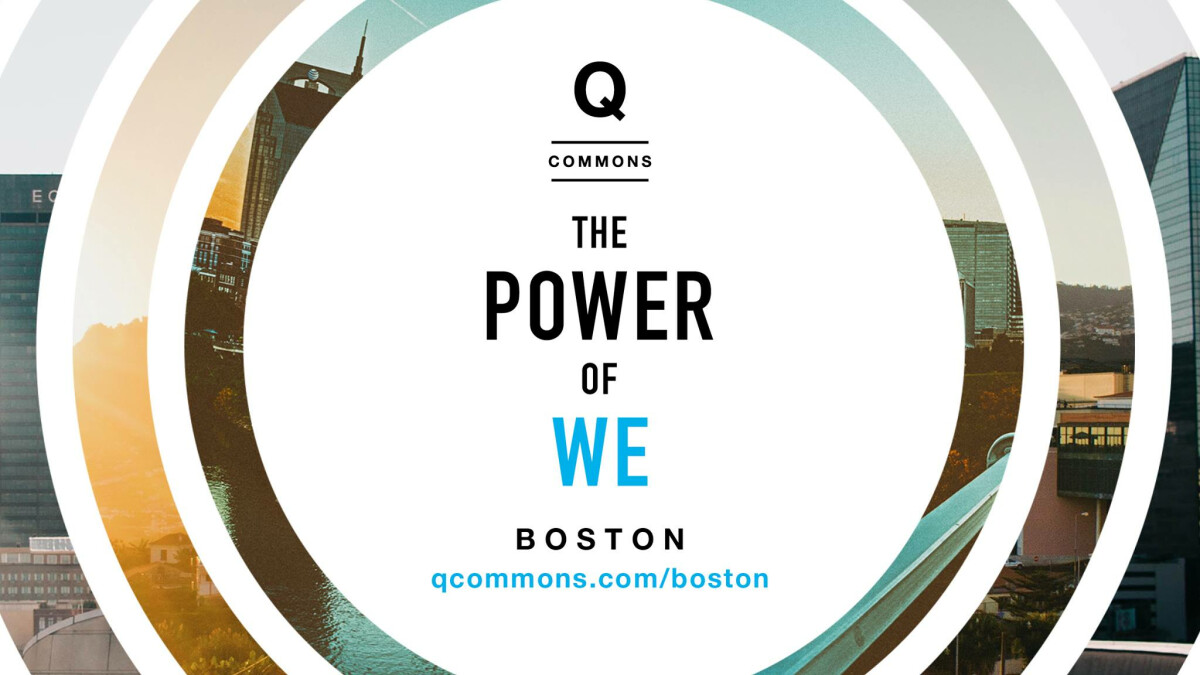 Q Commons
Thursday, October 25, 2018, 7:00 PM - 9:00 PM
Q Commons is a national event that convenes twice a year in various cities to think, learn, and work together on common topics and issues in their lives and communities. We will join about 150 cities as we listen to national and local presentations and have the opportunity to reflect and respond on ways we can collaborate and offer talent and resources to advance good in the Greater Boston area.
This season's theme is "The Power of We." We'll hear from simulcast speakers including author and speaker Bob Goff, author and activist Jo Saxton, and founder of Charity:Water Scott Harrison. This year's local talks will focus on the topics of hospitality and dialogue, work and meaning. and how to serve refugees near and far.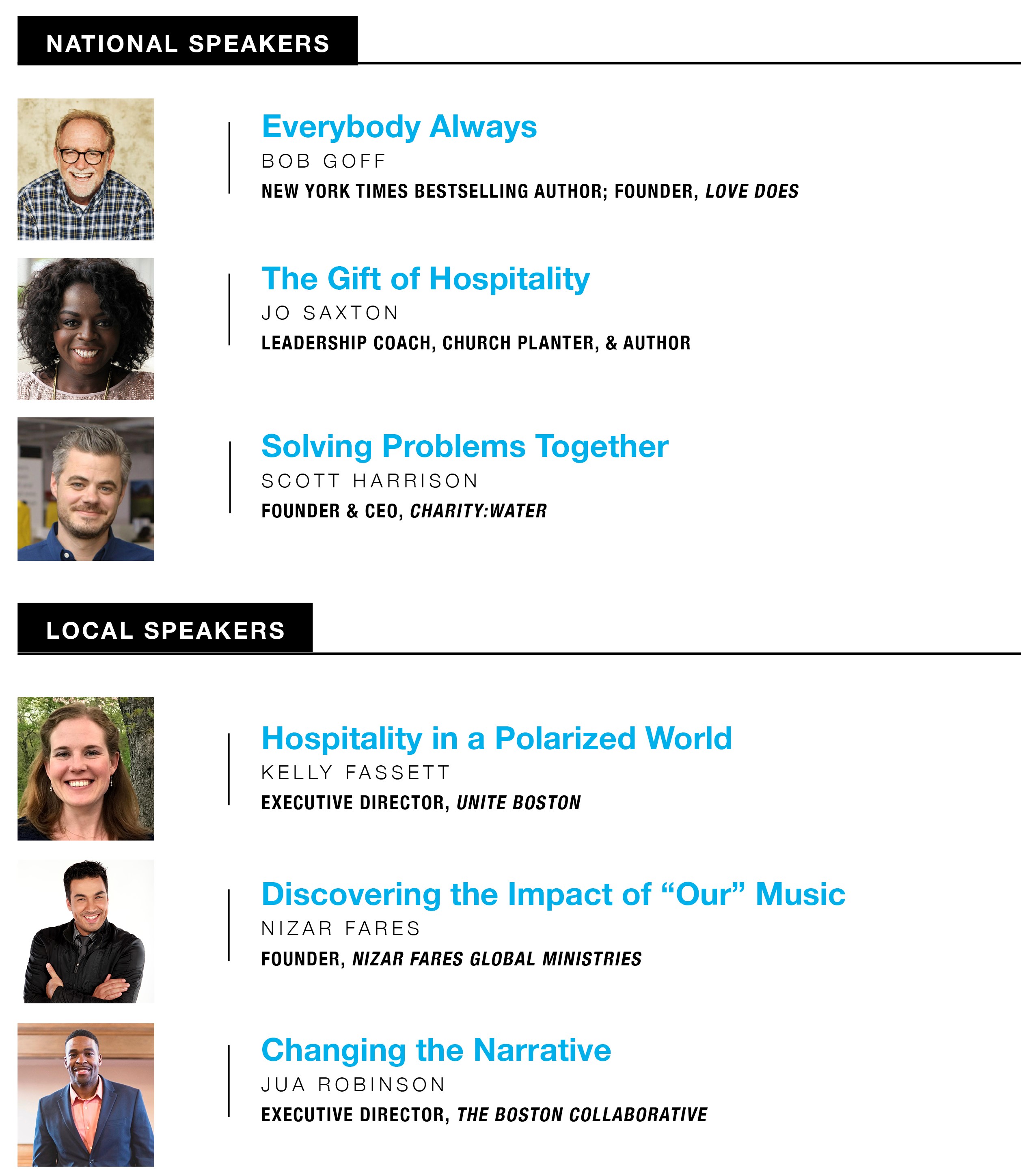 Registration is required at www.qcommons.com/boston.

Questions? Contact Tim Ghali.
View Previous National Q Videos