Student Ministry - Color the Night |East Lex, Lexington, Watertown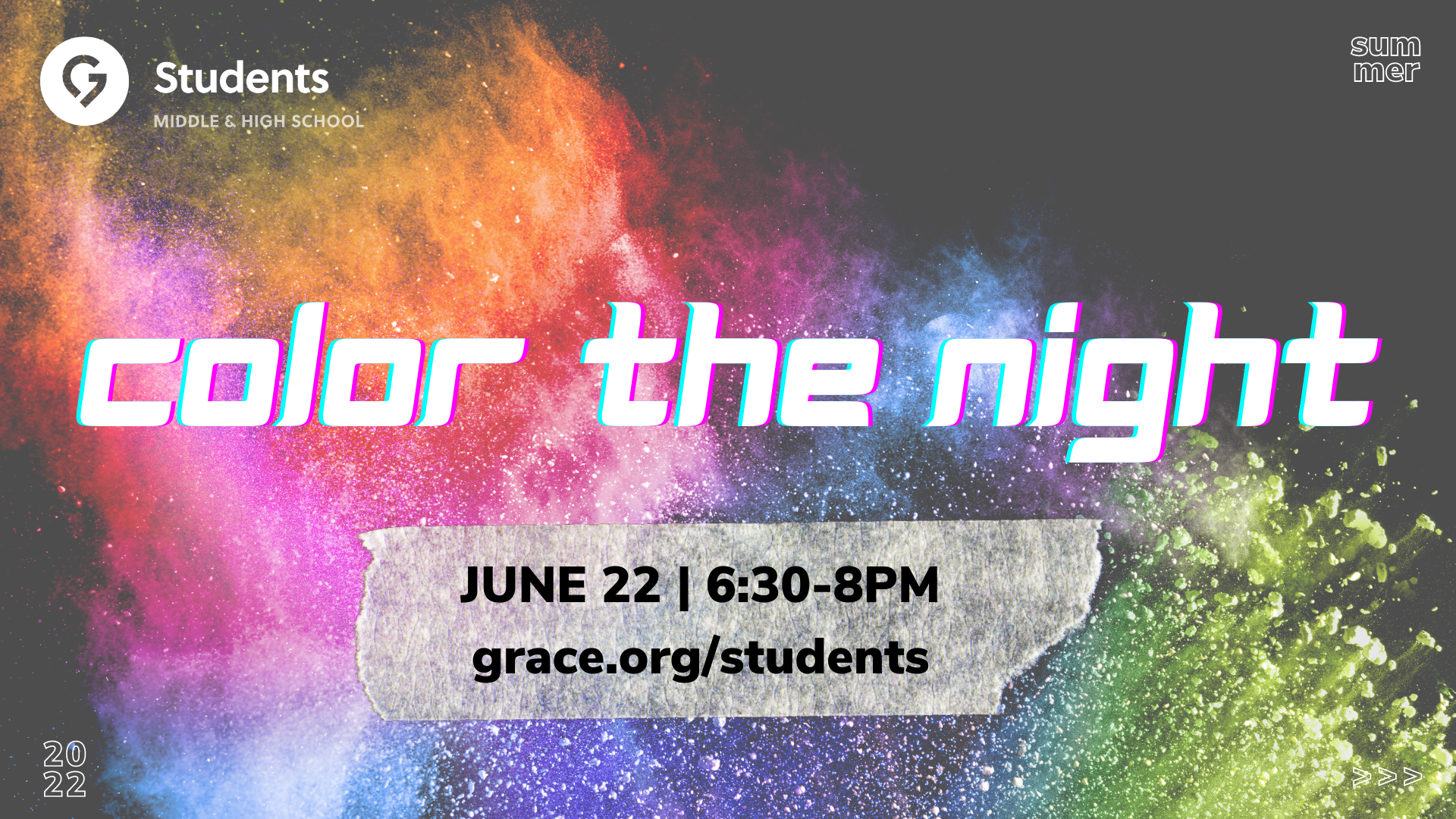 Is there a better way to celebrate the last week of school than with some outdoor games with friends? Start your summer off strong with our Color The Night party! We will be playing capture the flag and other games, all with a colorful twist.
It's a fantastic opportunity for photos, a great way to close out a school year, and a perfect event to bring a friend to. Grace Chapel students will pay $5 to register, but any friends that you bring will come for free!
This is a combined event for our East Lexington, Lexington, and Watertown campuses, meeting at the Lexington campus; 2 Militia Drive, Lexington, MA 02421.
Our event will be from 6:30-8:00pm on June 22, and you'll want to wear all white. Register below!